More than 27,000 people will take to the streets in Dominican Republic to fight dengue fever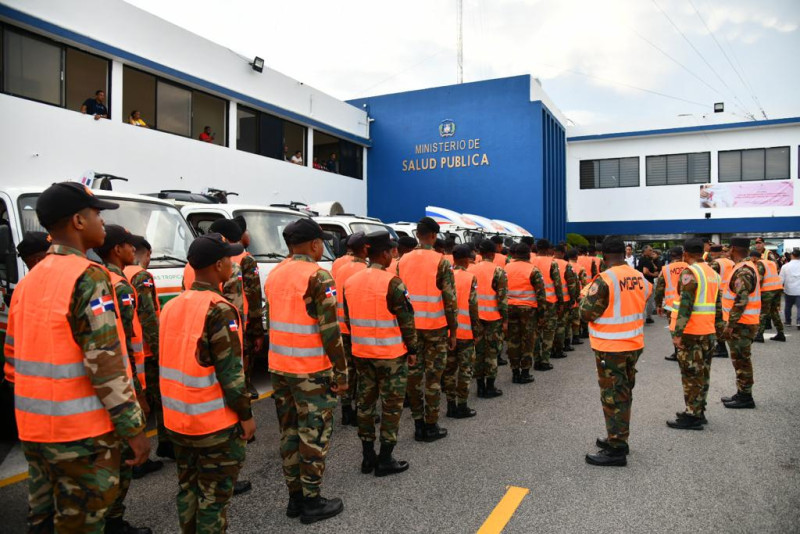 Public Health maintains the epidemiological alert issued on May 24 due to dengueVÍCTOR RAMÍREZ
Santo Domingo, RD–The Government of the Dominican Republic will deploy this Saturday 27,375 people in a massive spraying day to contain the spread of dengue fever amid an outbreak in the country that has infected more than 12,000 people and caused 11 deaths so far this year, two of them in the last week.
The campaign will cover the entire territory, but priority will be given to the capital, Santo Domingo, as well as to the provinces of Santiago, Puerto Plata, Monseñor Nouel, La Romana, Barahona, San Cristóbal, Montecristi and San Pedro de Macorís, which concentrate the most significant number of contagions, as explained at a press conference by the officials who make up the recently created Cabinet of Action Against Dengue.
The participants in this operation are part of the institutions that make up the Emergency Operations Center (COE), whose director, General Juan Manuel Méndez, called on the population to support the work "to fumigate and eliminate mosquito breeding sites in tanks, tires and other containers which can accumulate clean water so that together we can frequently eliminate the breeding sites" of the Aedes aegypti mosquito, transmitter of dengue and other diseases such as chikungunya and zika.
For his part, the Minister of Public Health, Daniel Rivera, guaranteed that the country has "all the supplies, medicines and a solid national response capacity to control this endemic disease" amidst criticism from the political opposition for the alleged lack of action to control the outbreak.
Along the same lines, the director of the National Health Service, Mario Lama, stated the reinforcement of "human resources, medicines and tests" to diagnose the disease in hospitals, many of which have been overwhelmed in recent months by the number of people affected.
Public Health maintained the epidemiological alert on 24 May for dengue, an acute viral disease characterized by high fever, intense headache, muscle pain, gastrointestinal disorders, and rashes.