Massive return of Haitians through the border with Dajabon continues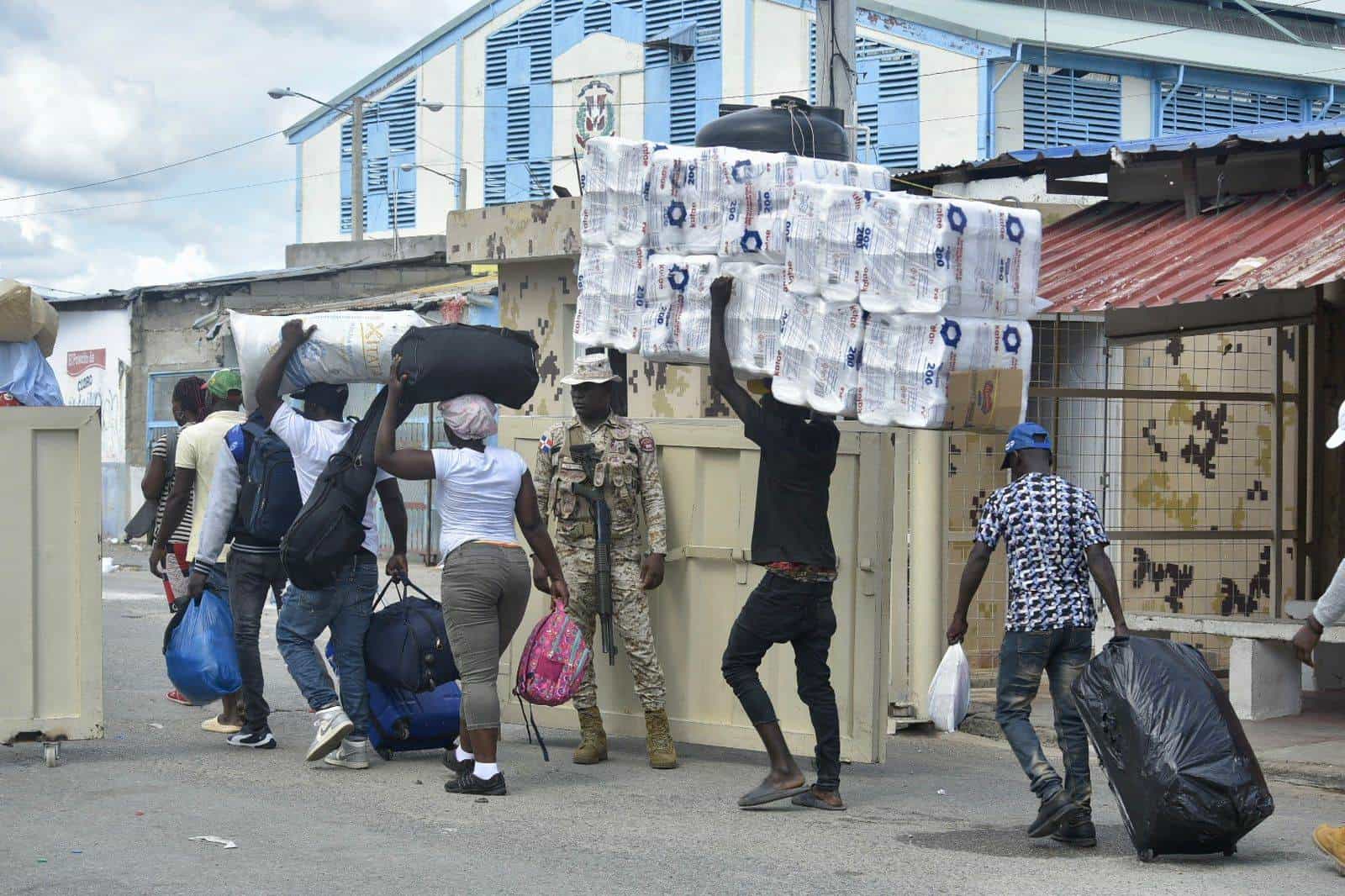 Haitians cross the border at Dajabon with supplies, Oct. 23, 2023. (DIARIO LIBRE/NEAL CRUZ)
Dajabon.- Hundreds of Haitians gathered on Monday in front of the wall that divides Dajabon from the border crossing, a constant trend in this province since the closure of the border due to the conflict generated by the construction in Haiti of a canal on the Masacre River.
Bersony Janvier, a resident of Dajabón, showed his Dominican ID card to Diario Libre and said that the Haitians who are leaving know that it will be difficult to re-enter.
"They are not letting anyone in, legal or illegal," he said.
Many Haitians try to carry bunches of bananas or other provisions in their bags. "They timidly carry a few little things in their way. What I know is that sometimes they get caught there (in Haiti), but they carry a few little things," Janvier said.
"If the country does not accept you and they close your country, what you want is to go home," he said. He added that he has a passport and a Dominican visa for which he paid between "400 and 500 dollars." However, he understands that this "is of no use" with the measure taken by the Dominican government of not issuing any more visas.
Another Haitian migrant who was waiting in line to cross the border was Wilson. He said that he had come from Mao to Dajabón that morning, carrying his belongings in buckets and hanging from his shoulder with ropes.
He said he was returning to Cap Haitien to join his wife and four children, who were deported in an immigration operation "at one o'clock in the morning" about two months ago.
The man, in his 50s, said that the resale of vegetables continued but that the border closure had reduced his clientele, so now he hopes to be reunited with his family.