Abinader denies UN report on arms arriving in Haiti from Dominican Republic: "It is totally false".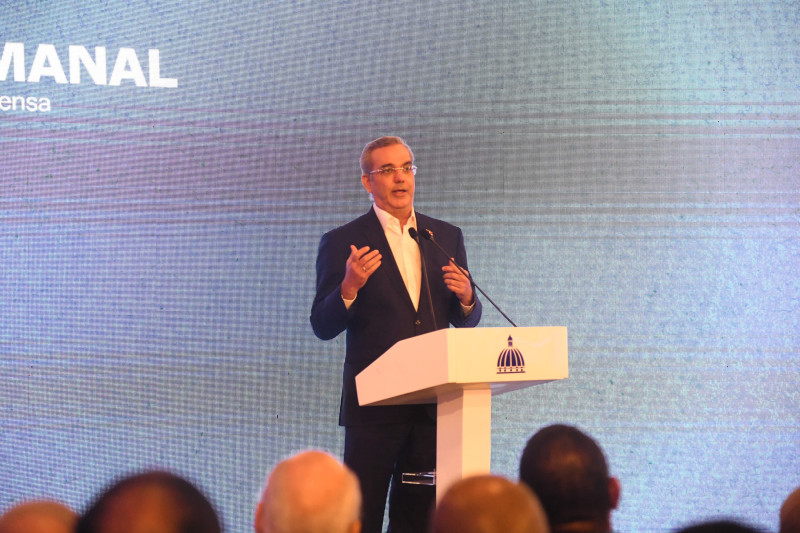 President Luis Abinader during "La Semanal", held every Monday.GLAUCO CARPET/ LD
Santo Domingo—After being questioned about the alleged trafficking of arms arriving in Haiti from the Dominican Republic, according to a report by the UN Group of Experts, President Luis Abinader denied the information by affirming that "it is totally false."
"It is not true. There may be some information that has come and it is not that. We also have intelligence information and this is not true, nor is it logical," assured the president during the meeting with the press called La Semanal, held every Monday at the National Palace and which yesterday counted with the participation of journalists from the city of Santiago.
The arms that the country possesses – pointed out Abinader – are "seven times more expensive" than those of Haiti.
"It is not logical to bring or carry weapons here: it would be a bad business. What at the time was that they were bringing weapons from Haiti to here," said the president in response to a journalist's question at the press conference.
Abinader offered these statements three days after the international news agency EFE and other media published an article on arms trafficking between Haiti and the DR, according to an investigation by the "UN Group of Experts."
"Most of the firearms and ammunition in circulation in the country are manufactured or originally purchased in the United States. They arrive in Haiti directly from the United States or through the Dominican Republic," the document stated.
According to the article, the UN experts visited the DR and the neighboring countries to elaborate on the study.