China willing to turn the Dominican Republic into an agricultural powerhouse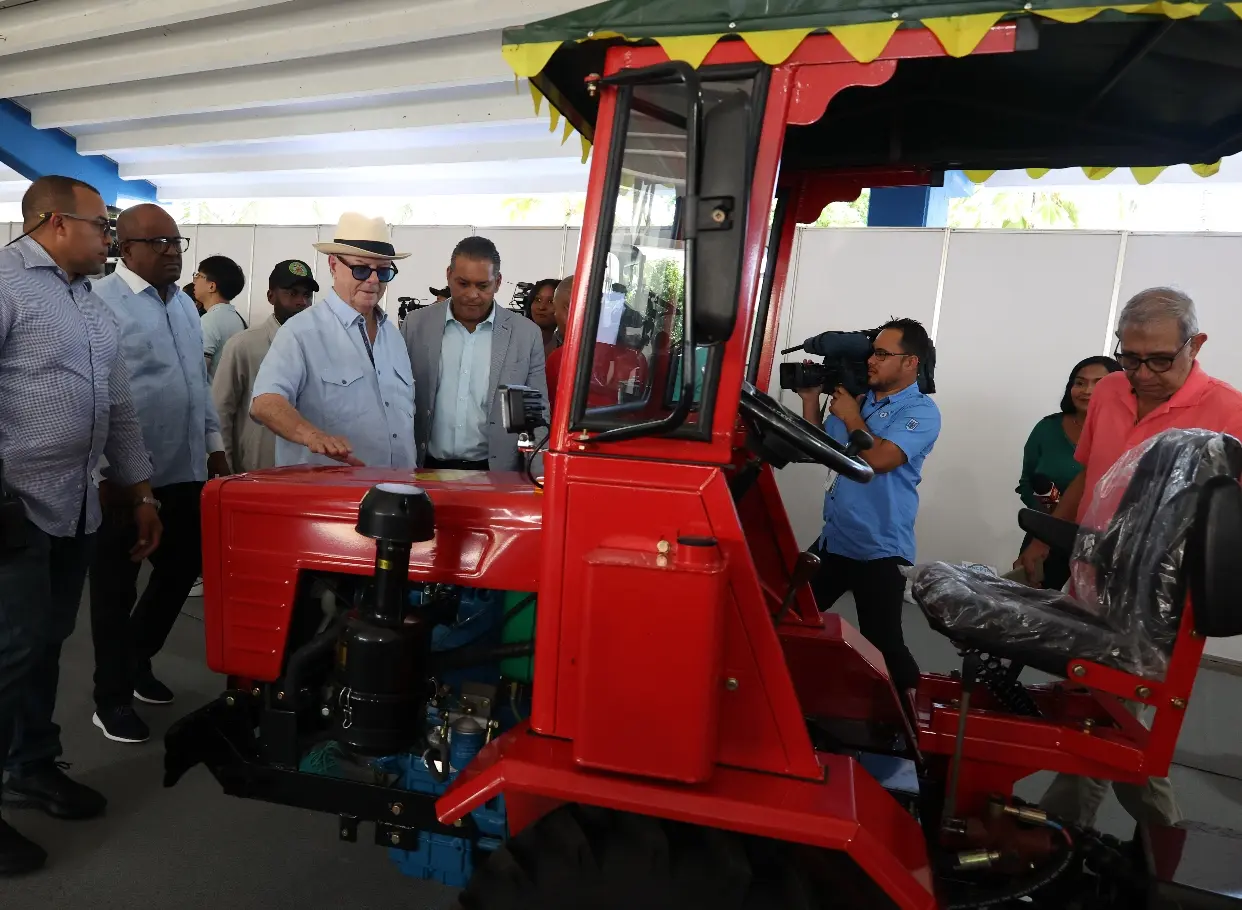 Santo Domingo—The Chinese province of Human exhibits high-tech agricultural machinery at the Livestock Fair, which is then donated to the Ministry of Agriculture and the delivery of farm projects because agriculture is of utmost importance for the Asian nation.
Chen Luning, ambassador of the Republic of China in the DR, informed that in the last five years, since the establishment of diplomatic relations between the two countries, the province of Human has donated anti-epidemic materials, sugar cane processors, sanitation trucks, and now a batch of agricultural machinery to help agricultural development in the Caribbean country.
"Agriculture is an important component of economic and trade cooperation between the two countries," said the representative in the DR of the Republic of China.
He said that according to statistics, the trade volume between the two nations has doubled in the last five years, so China remains the second largest trading partner of the Dominican Republic.
He cited that products such as avocado, melon, and other fruits enjoy great popularity in the Chinese market, while more and more Chinese companies are coming to the DR to explore opportunities for economic development and investment.
He recalled that Chinese President Xi Jinping expressed that cooperation and good relations are of fundamental interest to both peoples.
For his part, Miguel Mejia considered that the Human delegation in the country has a vital significance since this Chinese province is highly industrialized and agricultural.
"They have come here to exhibit their machinery, and we are grateful that they have donated it to the Ministry of Agriculture, as they have already done," he said.
The Minister of Agriculture, Limbert Cruz, highlighted the benefits of Chinese cooperation in agricultural matters.