Cooler temperatures in the early morning and early afternoon, reports Onamet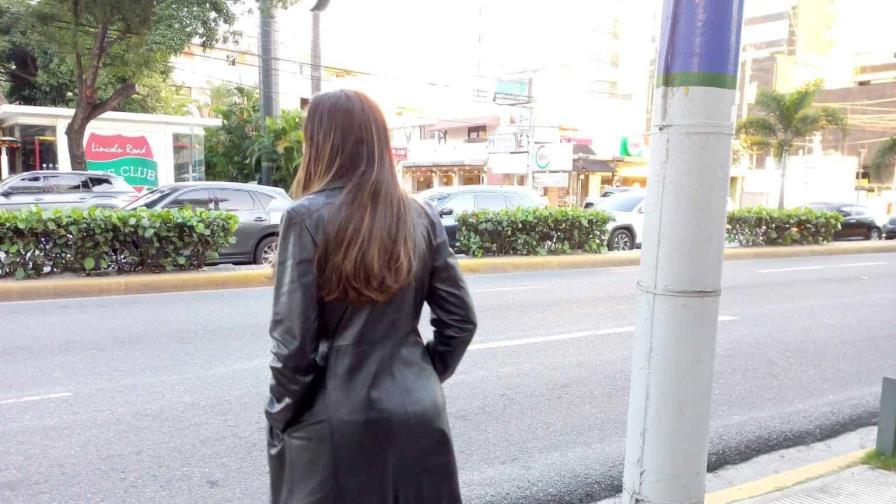 Temperatures will be more pleasant in the early morning and early afternoon (ARCHIVE)
Santo Domingo.- The National Meteorological Office (Onamet) predicted Wednesday that temperatures will feel cool during the early morning and early hours of Thursday due to the north/northeast wind.
It said this pleasant temperature sensation will be more noticeable in mountain areas and less noticeable in urban areas.
The entity indicated that in Greater Santo Domingo, a maximum temperature between 30 °C and 33 °C and a minimum between 23 °C and 25 °C will be registered.
Minimum temperatures between 22 °C and 24 °C are also forecast in Santiago, Puerto Plata, Monseñor Nouel, San Juan, and La Altagracia. However, highs forecast for these provinces could reach up to 34 °C and 35 °C.
In the case of the mountain area, low temperatures have been registered. This Tuesday, 8.5 °C was recorded in Valle Nuevo, 17.9 °C in Constanza (La Vega), 18 °C in Jarabacoa, 18.4 °C in Restauración (Dajabón) and 18.5 °C in Hondo Valle (Elías Piña).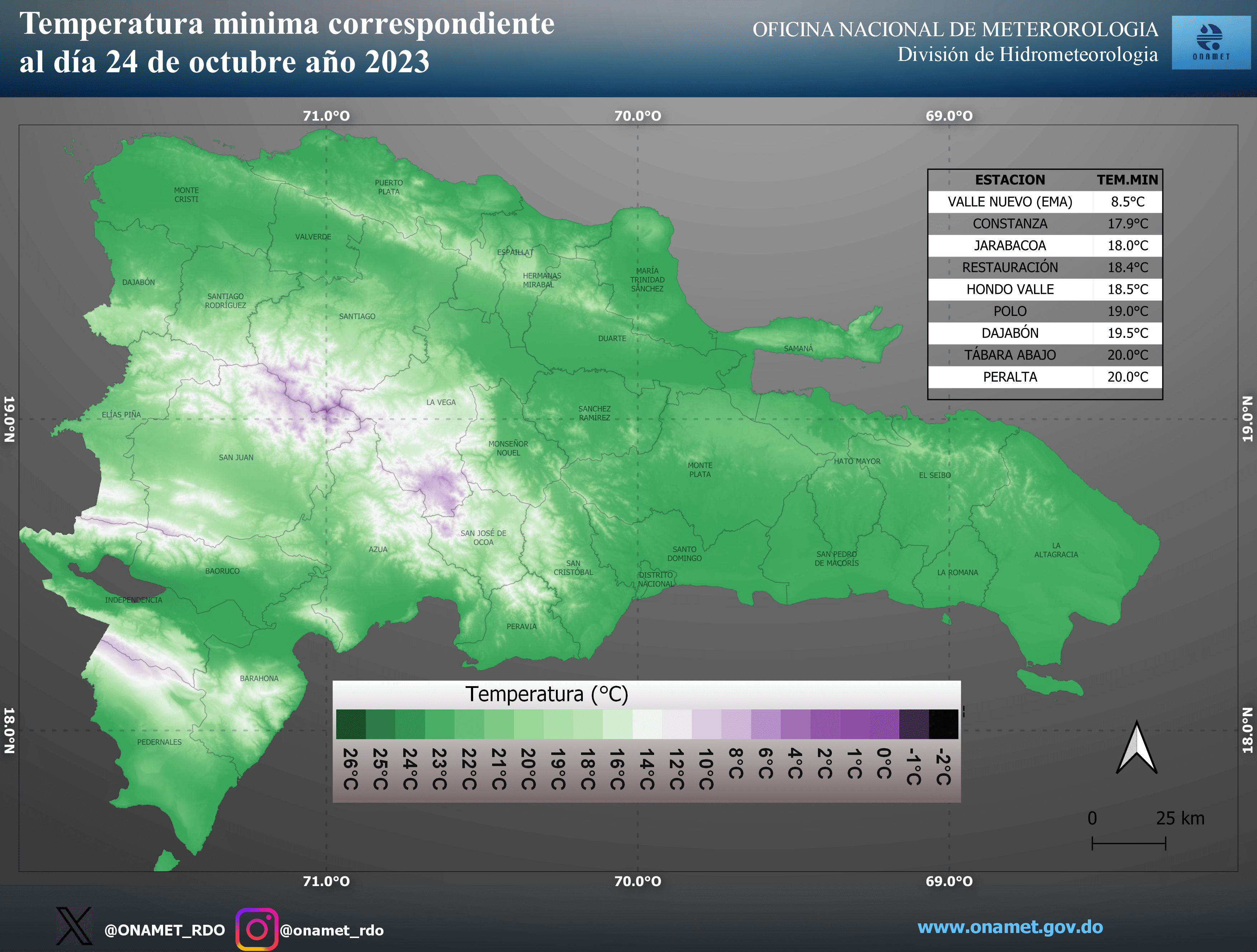 Temperatures in mountainous areas (ONAMET)
According to this afternoon's Onamet bulletin, moderate to heavy downpours will be recorded over La Vega, Puerto Plata, Espaillat, Hermanas Mirabal, Duarte, Sánchez Ramírez, Monseñor Nouel, Valverde, Santiago Rodríguez, Santiago, among others.
This activity is expected to continue during the night, with less frequency.
The Emergency Operations Center (COE) placed eleven provinces on green alert for possible flooding of rivers, streams, and creeks.
The provinces on green alert are Hermanas Mirabal, Duarte, Monseñor Nouel, Sánchez Ramírez, Santiago, La Vega, Puerto Plata, Espaillat, Montecristi, Santiago Rodríguez and Valverde.