Free trade zone fire left hundreds without jobs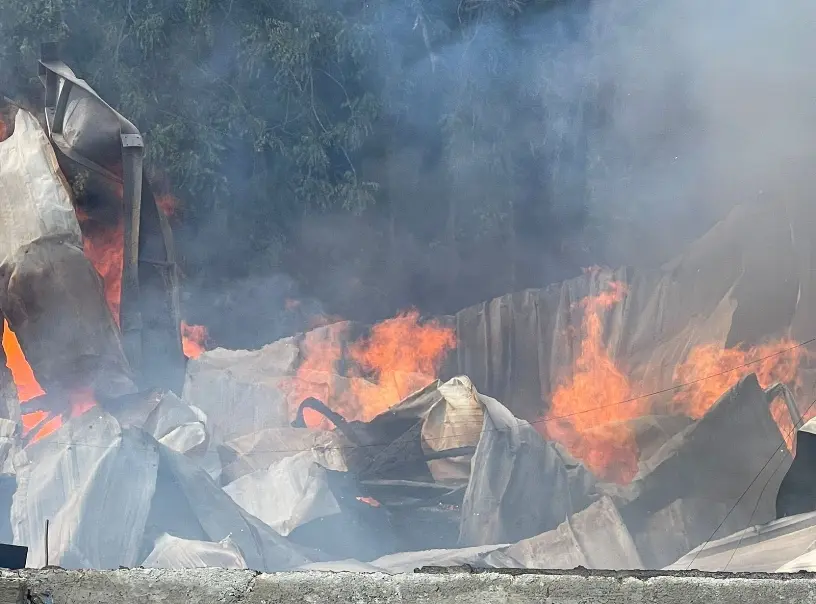 Santiago, DR—The fire that devoured a textile industry company located in the Villa Liberación de la Otra Banda sector in this city left more than 300 people unemployed and caused an estimated economic loss of 10 million dollars.
The fire occurred in the early hours of yesterday morning and was allegedly caused by a short circuit, according to the president of the special free zone, Nathalio Abreu.
The flames destroyed everything, but no damage to people was reported.
Several units of the Fire Department of this city and the towns of Villa González, La Canela, and Hato del Yaque went to the place to contain the fire, while neighbors near the textile factory feared the flames would spread to their properties.
Businessman Nathalio Abreu, the owner of Fashion Textil, said that in addition to the machinery, the fire consumed all the merchandise in the business. The company has been operating for over 20 years as a special free trade zone for export production, especially of pants and shirts.
According to Abreu, the fire originated after an explosion when the power supply was restored in the area. The authorities are continuing their investigations to determine the causes of the fire.