If you're missing a tooth, you won't get in: requirements for joining the National Police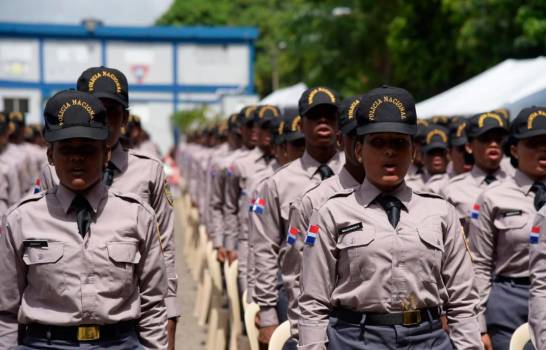 "To enter the police, a series of requirements must be met.
To enter the National Police, a conscript needs to meet a series of requirements to ensure that they have a profile that can meet all the characteristics required for an active member of the law enforcement institution.
A total of zero cavities and a complete set of teeth, simplified in excellent oral health, is part of the demands of the Police at the time of taking the different exams to enter any of the training schools, which responds to the indicators of the pleasing physical presence that an agent must have.
Although on more than one occasion, it has been a matter of debate, a young man between the ages of 18 and 24 who seeks, as it is popularly called, to join the police force cannot have tattoos or piercings for earrings.
Officers receive classes on "Emotional Intelligence," "Human Rights," "Police Courtesy and Discipline," "Police Self-Defense," and "Customer Service."
A renewed curriculum and humanization: The bet to reform the National Police
See also
According to the information that Colonel Jorge Landeta, director of the Police Training School of Hatillo, in San Cristobal, offered to Listin Diario during a visit to the recently externalized Gaspar Hernandez campus, among the main requirements is also to pass all the exams of general culture knowledge, the exhaustive medical study and the psychological ones.
In addition, a future private, what a conscript becomes upon leaving police school, must be in good physical condition when taking his tests, as well as a good height, being a minimum of 5'6 for men and 5'5 for women.
Also included are passing the anti-doping tests, the vetting process that shows no criminal record, and being a high school graduate.