Ulises Rodríguez: "The government is doing everything possible to find a solution to the Haitian issue"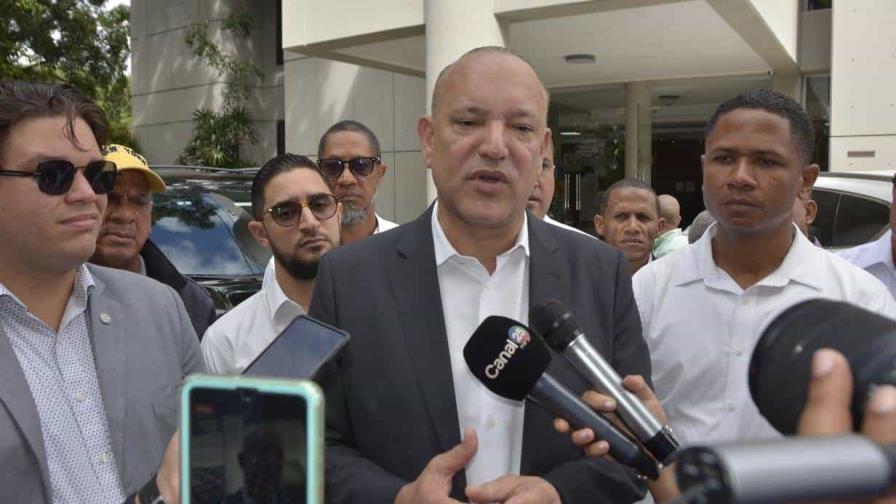 Director of Proindustria, Ulises Rodríguez.
Santo Domingo—The director of Proindustria, Ulises Rodríguez, described as very complex the issue of the conflict with Haiti as a result of the construction of a transfer canal on the Masacre River and that it merits a deep analysis that allows looking for satisfactory solutions in the short, and medium and long term.
In this sense, he regretted the pressure that the merchants had denounced due to the lack of a market for their products; even though the Dominican government has made the trade more flexible, the Haitians have refused to buy.
"You can be assured that the government is doing everything possible to seek a solution to the Haitian issue, obviously we will have to seek a solution in the meantime on this side, because the truth is that the Dominican government, the president has all the interest and will and it is clear because everywhere he has gone in the world is asking for support for Haiti," said the official.
He assured that the issue of the conflict and its aggravating factors arose unexpectedly, which is why it is so complex to find definitive solutions.
"In the meantime, we have to make an effort to look for internal solutions in other markets. On the one hand, how is the purchase of assistance products, everything that the government is doing is going very well, but this came up unexpectedly and that is why there is a problem," said Rodriguez.
Ulises spoke to journalists after going to the Blandino funeral home in Santiago to pay condolences to the director of Edenorte, Andres Cueto, for the death of his mother, Florencia Rosario Ramos, aged 80, who died yesterday, Friday, due to health complications.
"A great loss is not easy for the relatives or for oneself, when you lose a mother it is not easy for anyone, it is a pain and the most difficult moment in the life of any human being, and what I can say, now an exemplary woman was very dedicated to her community to her people to give instead of receiving," he said.
The wake of "Doña Socorro" has been attended by several personalities from the social and political life of the city. At the same time, it is expected that the president of the republic, Luis Abinader, who will hold political activities in this city in the afternoon, will also attend.