Salary increases for members of the National Police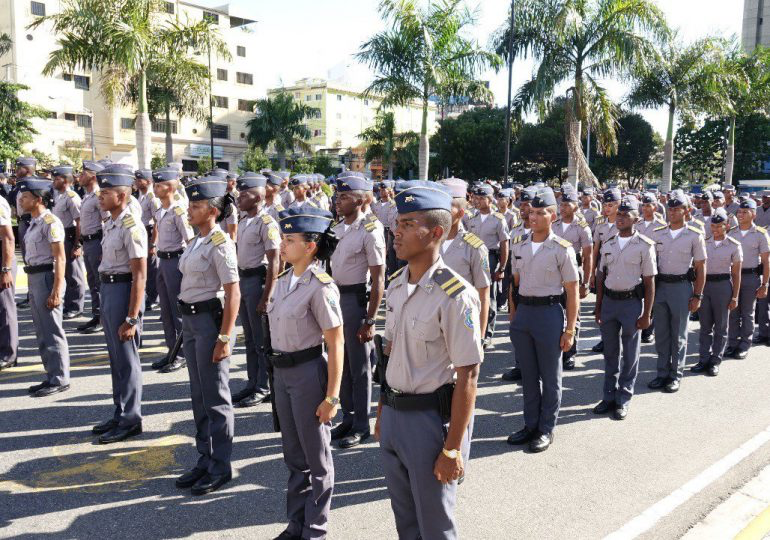 Santo Domingo.- The National Police has announced salary increases for law enforcement officers, providing better compensation for their dedicated service. The new salary scale, effective from this October, is as follows:
– Conscripts and privates will earn a monthly salary of RD$29,025.07, in addition to incentives.
– Corporals will receive RD$30,693.03.
– Sergeants will be paid RD$32,504.47.
– Sergeants major will earn RD$34,346.29.
– Cadets will receive RD$30,174.19.
– Second lieutenants will be paid RD$35,921.72.
– First lieutenants will earn RD$37,097.63.
– Captains will receive RD$38,724.85.
– Majors will be paid RD$39,889.40.
– Lieutenant colonels will earn RD$43,158.30.
According to the updated salary scale, colonels will receive RD$46,769.20, and generals will earn RD$54,297.78. The deputy director general and the inspector general of the law enforcement institution will have a monthly salary of RD$78,717.29, while the police director general will earn RD$102,957.83.
Major General Eduardo Alberto Then, the general police director, expressed gratitude for the support of President Luis Abinader in the ongoing transformation and professionalization of the National Police. He emphasized that this transformation has brought numerous benefits to the police family and has created opportunities for young individuals who aspire to join the institution.
Major General Alberto Then highlighted that police officers now have access to home acquisition plans, low-interest loans, free transportation on public transit, and educational scholarships through agreements with various universities in the country.
The transformation and professionalization process of the National Police, led by José Vila del Castillo, Executive Commissioner for the Implementation of Plans, Projects, and Strategies for Police Reform, is built upon four key pillars: management and organizational structure, operational systems, a social agenda to dignify the structure, and educational reform.
President Abinader, in his commitment to police reform, emphasized that the goal is to dignify the institution, reform individuals, and educate and prepare police officers to ensure citizen security effectively and responsibly. The reform is seen as a successful path towards a stronger and more capable police force.