The downpours continue due to the incidence of tropical disturbance and trough; 8 provinces on alert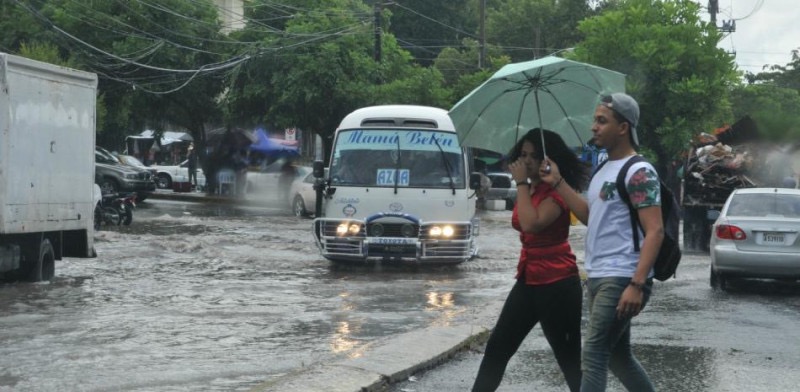 Santo Domingo.- The National Meteorological Office (Onamet) has issued a report indicating that rainfall will persist on Wednesday due to a meteorological disturbance in the south of the island and the approach of a trough.
As a result of these heavy rains, several provinces are on alert, including Santiago, La Vega, Santiago Rodríguez, Hato Mayor, El Seibo, Monseñor Nouel, and Dajabón. La Altagracia is under a weather warning.
In the morning, local showers with isolated thunderstorms are expected in provinces such as Pedernales, Barahona, Azua, Peravia, San Cristóbal, El Gran Santo Domingo, San Pedro de Macorís, La Romana, and La Altagracia.
In the afternoon, there will be an increase in rainfall with thunderstorms, particularly in La Vega, Monseñor Nouel, El Gran Santo Domingo, Peravia, Azua, Barahona, San Juan, Santiago, Valverde, Dajabón, Monte Cristi, Santiago Rodríguez, Puerto Plata, and Mirabal Sisters.
On Thursday, the meteorological disturbance zone is expected to continue moving westward over the Caribbean Sea, bringing cloudiness and localized downpours. The impact will be similar to Wednesday, affecting the same provinces.
Despite the rain, temperatures remain high, with maximum temperatures ranging from 30°C to 34°C in Greater Santo Domingo and minimum temperatures between 22°C and 24°C.