Clinics full of dengue patients; no more beds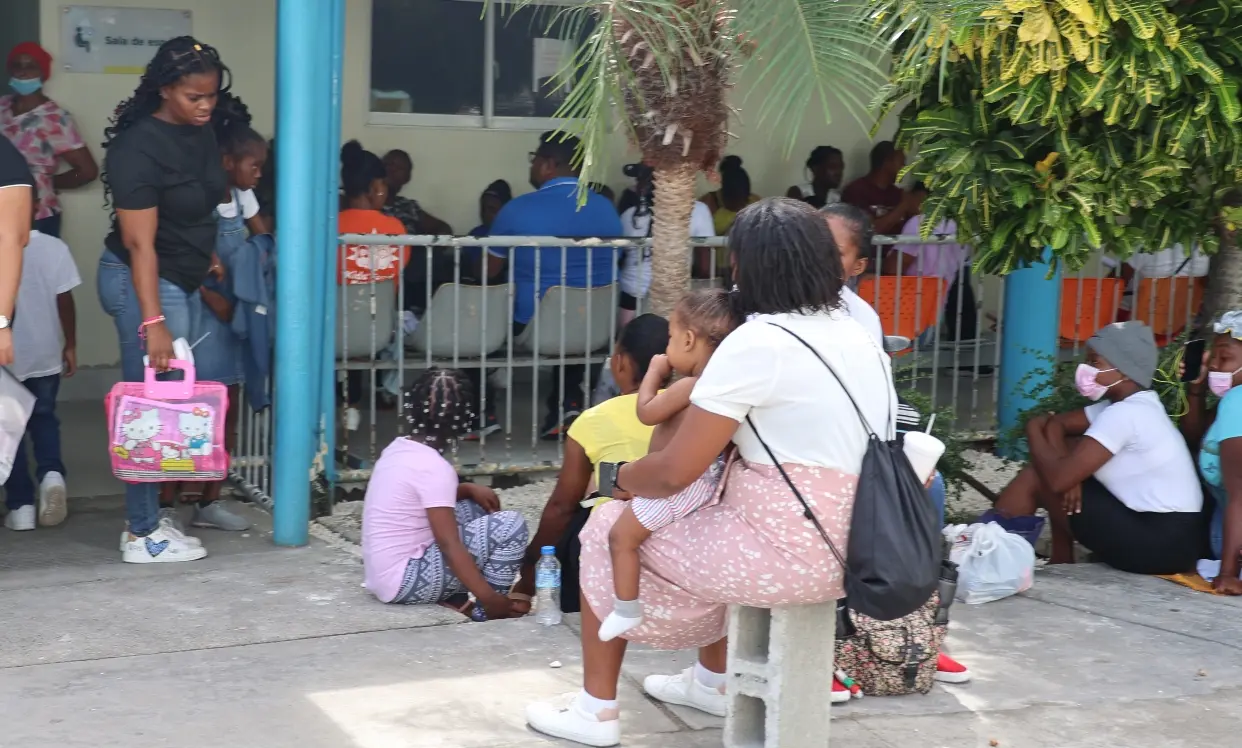 Santo Domingo—Families who need a bed for a minor or adult patient with any chronic or acute illness experience a veritable via Crucis. Up to 30-35% of beds in the private sector are occupied by febrile patients with symptoms of dengue, influenza, or other respiratory viruses.
Some health centers have been forced to suspend elective surgeries due to a lack of beds, the director of a prestigious clinic in Santo Domingo told Hoy. The reality is no different in cities like Santiago and La Vega. People go from place to place looking for a bed in the private sector, and they use primary relationships with doctors, politicians, and journalists to get a bed. In practice, there are none.
One pediatrician has up to 16 patients, another has 10, and this figure is repeated when they are consulted privately.
The private centers that have up to 35% of their beds occupied by patients with dengue are Gynaecology and Obstetrics, Otorhinolaryngology, Abreu Clinic, Plaza de la Salud, Abel González, and the UCE Medical Centre. The Independencia, Alcántara y González, and Rodríguez Santo clinics also have high occupancy rates. In Santiago, Unión Médica, Corominas and the Hospital Metropolitano de Santiago (Homs).
Public centres
The public hospitals with the highest number of patients under 18 admitted with the viral disease transmitted by the bite of the Aedes aegypti are the Robert Reid Cabral and the Hugo Mendoza. Also known as the yellow fever mosquito, Aedes aegypti is a mosquito that can spread dengue fever, chikungunya, Zika fever, Mayaro, and yellow fever viruses, and other disease agents. The mosquito can be recognized by black and white markings on its legs and a marking in the form of a lyre on the upper surface of its thorax.
State hospitals
Data released by Robert Reid Cabral indicates that by mid-afternoon on Friday, 63 children with symptoms of dengue fever were admitted. The hospital reported that it has 13 new patients. Three patients are in intensive care. The emergency room is full of patients with fever and other symptoms.
The Hugo Mendoza Hospital has 60 admissions and one in intensive care. The Hospital General de la Plaza de la Salud has 23 minors admitted; six were waiting for beds in the emergency room.
Other viruses
It is not only dengue impacting the Dominican health system but also respiratory infections.
In that order, the authorities call the population to go to vaccination centers to be immunized against the influenza virus.