Dominican Republic seeks to prevent waste from reaching its coasts and seas by 2032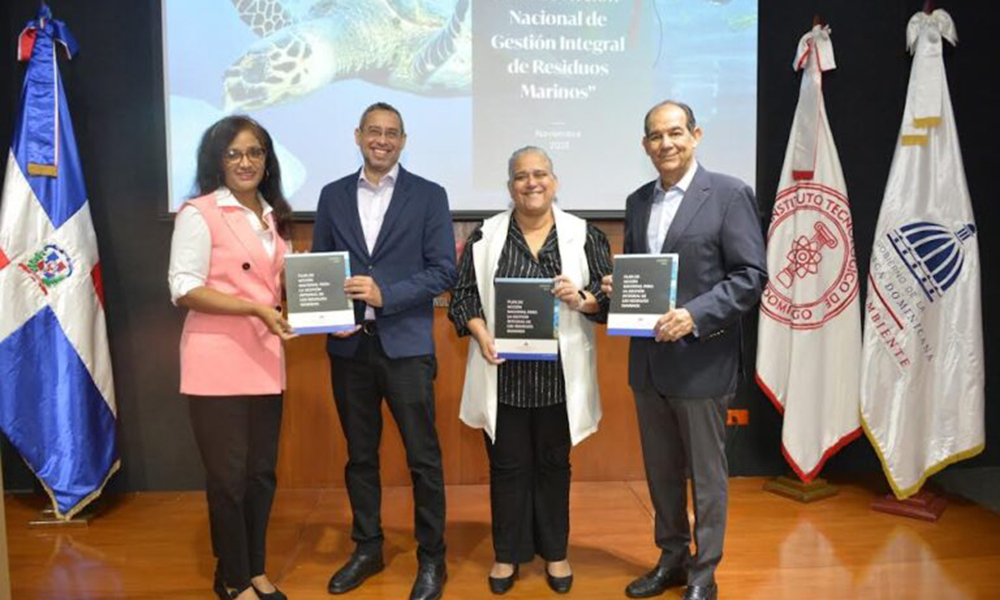 Santo Domingo.- The Ministry of Environment and Natural Resources in the Dominican Republic has announced its National Action Plan for Comprehensive Management of Marine Waste, with the goal of ridding the nation's seas and coasts of locally sourced plastics by 2032. This initiative aims to achieve its objectives through improved urban waste management, raising public awareness, and promoting the circular economy.
Developed with the support of INTEC University's Climate Change and Resilience Observatory, the program focuses on implementing environmental policies to prevent the flow of waste into aquatic environments. It involves collaborative efforts between the central government, local governments, the private sector, academia, non-governmental organizations, coastal communities, and civil society.
Carlos Sanlley, the research director of INTEC, highlighted that approximately 80% of marine waste enters the sea from land-based sources due to inadequate waste management, with a significant portion comprising plastics and microplastics. Having a National Action Plan for Comprehensive Marine Waste Management underscores the country's commitment to addressing this issue as a top priority.
José Ramón Reyes López, Vice Minister of Coastal and Marine Affairs, noted that the National Action Plan was approved through Resolution No. 45/2023 in October. Over 80 stakeholders representing 46 public and private institutions, as well as non-profit organizations, were consulted during the planning process.