President Abinader appoints new directors in the Police and Digesett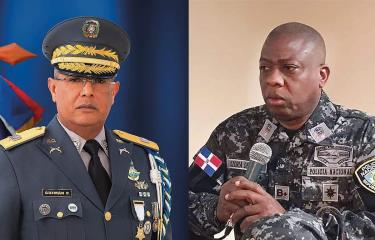 Santo Domingo.- President Luis Abinader has made significant changes in key law enforcement positions in the Dominican Republic. He appointed Ramón Antonio Guzmán Peralta as the new director of the National Police, promoting him to the rank of major general. Guzmán Peralta had previously served as the head of the General Directorate of Traffic and Land Transportation Security (Digesett) since September 2020. This appointment comes after the retirement of the outgoing police director, Eduardo Alberto Then, who had completed the maximum two-year term allowed by law.
Eduardo Alberto Then, the former police director, has been placed in honorable retirement status and appointed as an advisor to the President of the Republic.
Guzmán Peralta's career has been marked by various positions within the police force, including roles such as director of Digesett, deputy director of Criminal Investigations (Dicrim) in Higüey, commander of the Counterfeit Investigations Department, and more.
Additionally, President Abinader appointed Police General Francisco Osoria de la Cruz as the new general director of Digesett, revoking a previous decree. Osoria de la Cruz had been serving as the director of Internal Affairs of the National Police before this appointment.
These changes signal the government's commitment to law enforcement and public safety in the Dominican Republic.