The Colonial City, quiet and resuming its daily life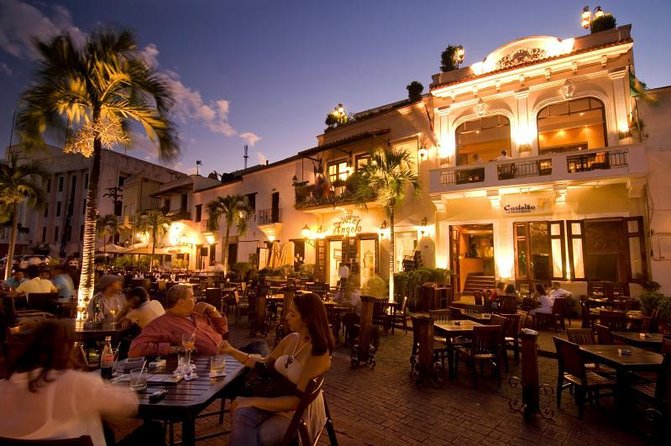 Santo Domingo, DR.— weeks ago, the streets of the Colonial Zone were the epicenter of several clandestine parties on the occasion of Halloween; damaged properties, garbage everywhere, and the complaints of those who live in the vicinity were the aftermath of what was cataloged by President Luis Abinader as something that "should not happen again."
Since October 28, this place "has not been the same"; in the usual place where citizens go to have fun and share with their families, now there is an atmosphere with little presence of people.
This is confirmed by Angel Sabino, an employee of an establishment close to Colon Park, who pointed out that people used to stay until midnight and that now, at 10 p.m., "everyone is leaving."
"The presence has gone down, and people have stopped coming," indicated Sabino, who added, "the day of the disaster, the police were few."
On her side, Marian Salina, administrator of one of the commercial establishments in the Colonial Zone, indicated that her business had not been directly affected since "more foreigners than Dominicans have always visited us."
Nevertheless, some citizens return to their usual visits to the Juan Pablo Duarte and Cristobal Colon parks and share harmoniously in commercial establishments.
In Plaza España, there was an atmosphere of total tranquility but with little presence of people.
"It did not affect this area, and the next day, everything was normal, but now the police are more attentive," affirmed Freilyn Felipe, an employee of one of the establishments in this area.
POLICE PATROLLING
The Tourist Police guarded several points. In every corner was a Politur, and the presence of police agents was notorious.
Jheison Beltrán, sitting in the Parque Colón, added that "it is difficult that it will happen again" since "the presence of the police is more noticeable, people continue to come normally."
DAY OF DISORDER
Last Saturday, October 28, the Colonial Zone was the scene of disorder caused by a group of young people celebrating Halloween festivities, turning what were supposed to be celebrations into acts of vandalism, causing repulsion from the residents.
The Vice President of the Republic, Raquel Peña, admitted that "everything failed" when referring to the situation that occurred last Saturday in the Colonial Zone, where hundreds of people vandalized private property while partying.
Vice President says everything failed in the Colonial Zone
Places like Juan Pablo Duarte Park, between Hostos and Padre Billini streets, were the scene for "teteos" that ultimately tarnished the area the following Sunday morning.