Dominican Agriculture Minister denies free import of meat from Brazil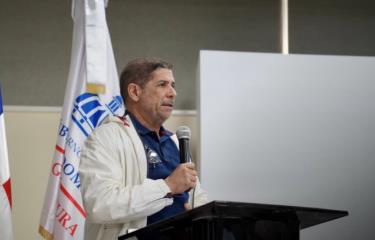 Santo Domingo.- The Minister of Agriculture, Limber Cruz, has denied claims of free import of meat and derivatives from Brazil into the Dominican Republic. Cruz attributed these allegations to ill-intentioned individuals and organizations.
He clarified that there have been misinterpretations by certain groups regarding meat imports from Brazil and stated, "I must inform the country and clarify with due precision that there are misinterpretations by people, associations, and politically interested groups about imports of meat from Brazil, which are false."
Cruz emphasized that the reality is that animal health criteria have been approved to ensure that, if necessary, and in compliance with required health standards and import permits, the Dominican Republic can import meat to meet local demand. He noted that strict attention would be given to the origin and certifications of internationally recognized industries and laboratories.
He further highlighted the investments made by the Dominican Government to enhance animal safety and health standards and reinforce phyto and zoosanitary protocols, all of which have received support from international organizations.
In summary, Minister Limber Cruz clarified that the Ministry of Agriculture does not allow free importation of meat or any other products that could harm local producers or animal health in the Dominican Republic.