COE: 14 provinces on alert due to a tropical disturbance that will affect the Dominican Republic with heavy rains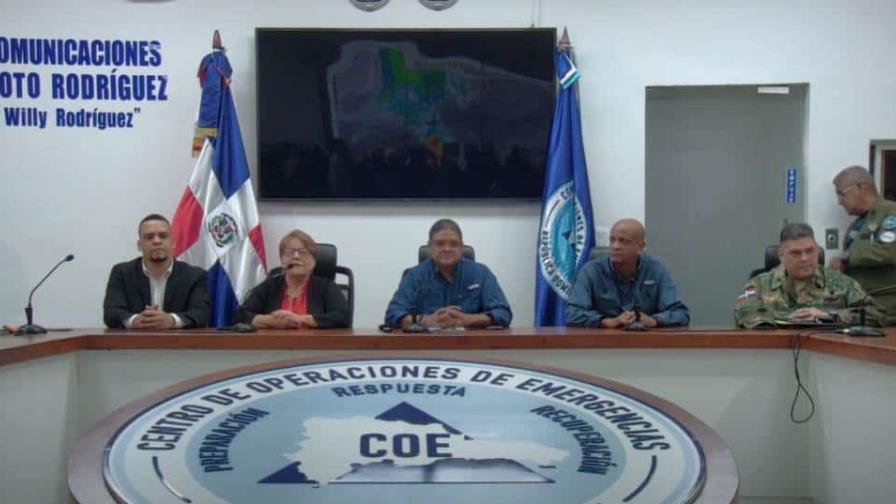 Santo Domingo.- The Emergency Operations Center (COE) has issued alerts for 14 provinces in the Dominican Republic due to the potential impact of a tropical disturbance currently located in the Caribbean Sea, which is expected to bring heavy rainfall over the weekend.
The provinces placed on yellow alert are Pedernales, Barahona, Elías Piña, Independencia, San Juan, Azua, Dajabón, and Bahoruco. Provinces on green alert include Santo Domingo, National District, Peravia, San Cristóbal, Monseñor Nouel, and San José de Ocoa.
The COE has urged the population to stay informed about the tropical disturbance by following meteorological reports from the National Meteorological Office (Onamet) and to remain cautious. The country has experienced several days of rainfall, leading to saturated soil in some of the alert provinces and the potential for urban flooding.
The tropical disturbance is a large area of low pressure over the central-western Caribbean Sea, with a 60% probability of developing into a tropical depression or tropical cyclone in the next 48 hours, according to the US National Hurricane Center. Regardless of its classification, the system is expected to bring significant rainfall to the Dominican Republic over the weekend.
Onamet's director, Gloria Ceballos, warned that heavy rain is expected on Saturday and Sunday, potentially covering a wide area, including parts of Haiti and eastern Cuba. The accumulated rainfall could lead to flooding, and coastal areas should also remain vigilant.
The COE has activated its contingency plans, and other state prevention institutions are closely monitoring the situation. The trajectory of the disturbance is expected to move northeast toward Jamaica, Haiti, and eastern Cuba, with the potential for flash floods and landslides in the Greater Antilles region. Authorities have called on the affected countries and territories to continue monitoring the system's progress.