Public Health admits cholera in Barahona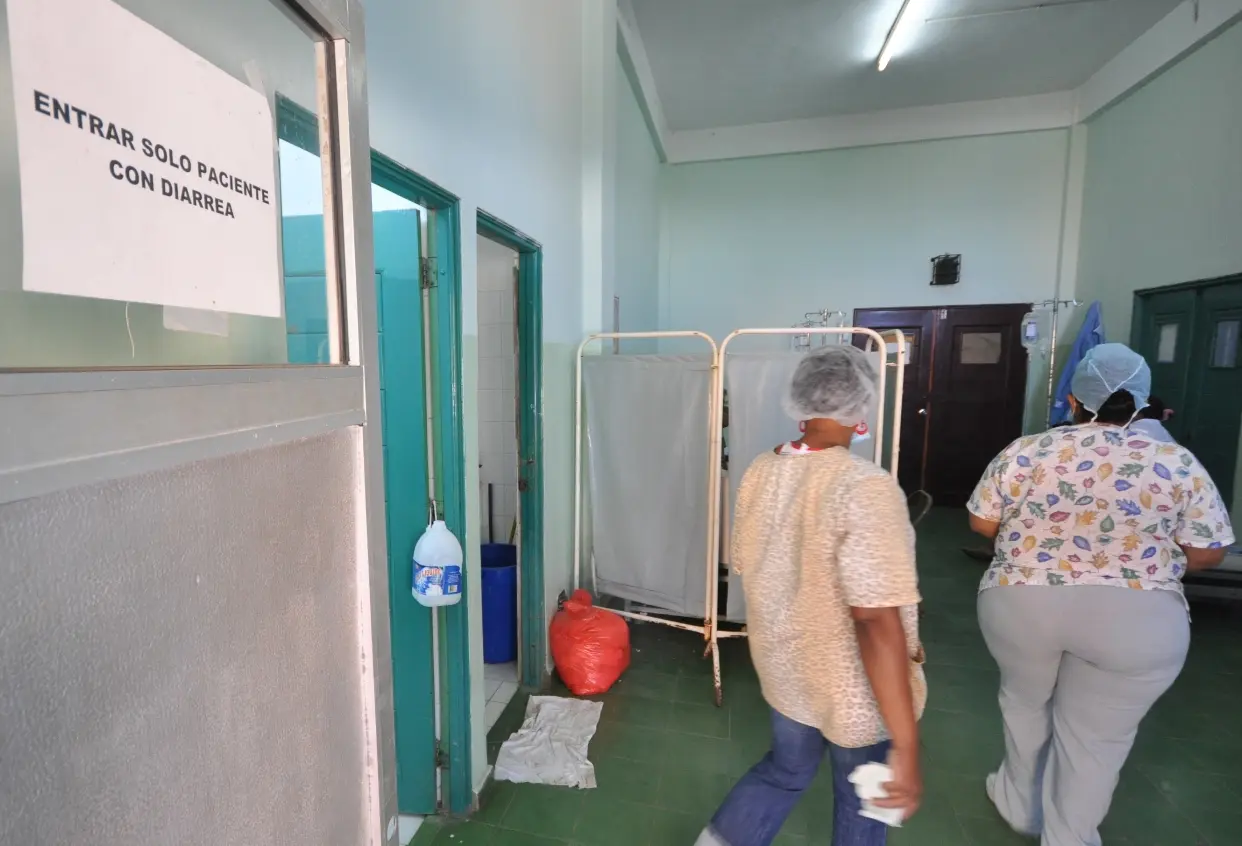 Barahona—The Ministry of Public Health admitted yesterday that 16 people are affected by cholera in La Ciénaga, Baoruco, and San Rafael. In Barahona, 14 Haitians and two Dominicans were treated in the municipal hospital of La Ciénaga and Jaime Mota, in Barahona, "and some left due to comorbidities."
In a document, he expressed that the operations and interventions have impacted 5,670 people, with the application of vaccines, 4,457, kit with liquid and paste chlorine to purify water, placement of oral rehydration serum, and prevention. He said that the laboratory results of the Bahoruco and La Palmita rivers showed positive results for fecal coliforms, E. coli, and pseudomonas but negative for vibrio cholera. "However, we recommend not to consume these waters given the contamination."
He assures that the health authorities "approach this situation with the utmost seriousness. Our medical teams are on the ground, attending to each case with the objective of providing the appropriate treatment to preserve the lives of patients."
Dr. Nelson Rodriguez Monegro
Refused to admit
Since Saturday 4, the Ministry of Health has been notified by the Provincial Directorate about the appearance of this outbreak but has insisted that it was amebao or shigelas. The population blamed Inapa for the problem due to carelessness with the collapsed aqueduct.
The doctor had already said.
What is happening is an outbreak of cholera, given that the amoeba and echerichacolis do not have those characteristics, said Nelson Rodriguez Monegro, former director of the National Health Service (SNS), before the report.
"It is worrying and calls attention to the attitude of the authorities, which is apparently their norm, in the face of an epidemic outbreak. At the time, the same thing happened with dengue," he said.
He recalled that they began by denying the increase in the number of epidemic cases, then that "everything was under control, that the cases are decreasing, and the opposite is true. He warned that these diseases have different characteristics than cholera. He explained that the parasitosis has a fever, gas, abdominal pain, willful desire to evacuate, pain in the hypogastrium, semi-solid evacuations with mucus, and may be accompanied by blood.
People with cholera present vomiting without nausea, abundant watery evacuations similar to rice water, and there is no abdominal pain. They may have muscle cramps due to loss of electrolytes.
"They are different pictures, and the diagnosis is made with laboratory tests. Without a doubt, it is cholera."