Rains and wind to continue today; 26 provinces under alert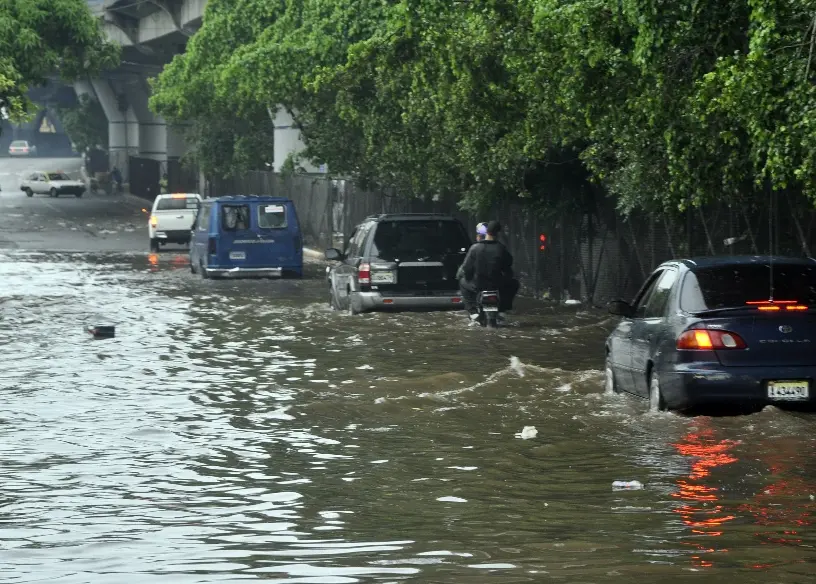 Santo Domingo—The Emergency Operations Center (COE) increased the number of provinces on alert to 26. At the same time, for today, the National Meteorological Office forecasts heavy downpours with thunder and lightning and observes the evolution of a trough and the potential tropical cyclone number 22, which last night was northwest of Montego Bay, Jamaica.
The provinces on red alert are Elías Piña, San Juan, Baoruco, Azua, Independencia, Barahona, and Pedernales, while in yellow are Dajabón, La Vega, Monseñor Nouel, Sánchez Ramírez, Monte Plata, San José de Ocoa, San Cristóbal, Peravia, Santo Domingo and the National District, where heavy rains have been recorded since yesterday.
On green alert are the provinces Hermana Mirabal, Duarte, Maria Trinidad Sanchez, Samana, El Seibo, La Romana, San Pedro de Macoris, and La Altagracia, including Saona Island.
Authorities are urging the population to take preventive measures, to stay away, and to avoid crossing rivers, streams, and creeks to prevent the loss of life and damage to property.
Operators of small and fragile boats are advised to stay away from the Caribbean coasts, and vacationers are advised to stay away from resorts and beaches due to strong waves and wind.
Last night, rural and urban flooding was reported in streets and avenues of the provinces on alert, including the National District and Santo Domingo province, where the number of stranded vehicles increased.
So far, no damage to people or property has been reported.
The Onamet is monitoring the potential tropical cyclone #22, which last night was 30 kilometers northeast of Montero Bay, Jamaica, with maximum sustained winds of up to 55 kilometers per hour and was moving northeast at 28 kph.
It forecasts that the rains will continue this weekend due to the instability caused by the trough and a frontal system moving to the east, so clouds with downpours, thunderstorms, and wind gusts will continue to occur in the provinces under alert levels.