9 dead due to collapse of wall at 27 de Febrero and Máximo Gómez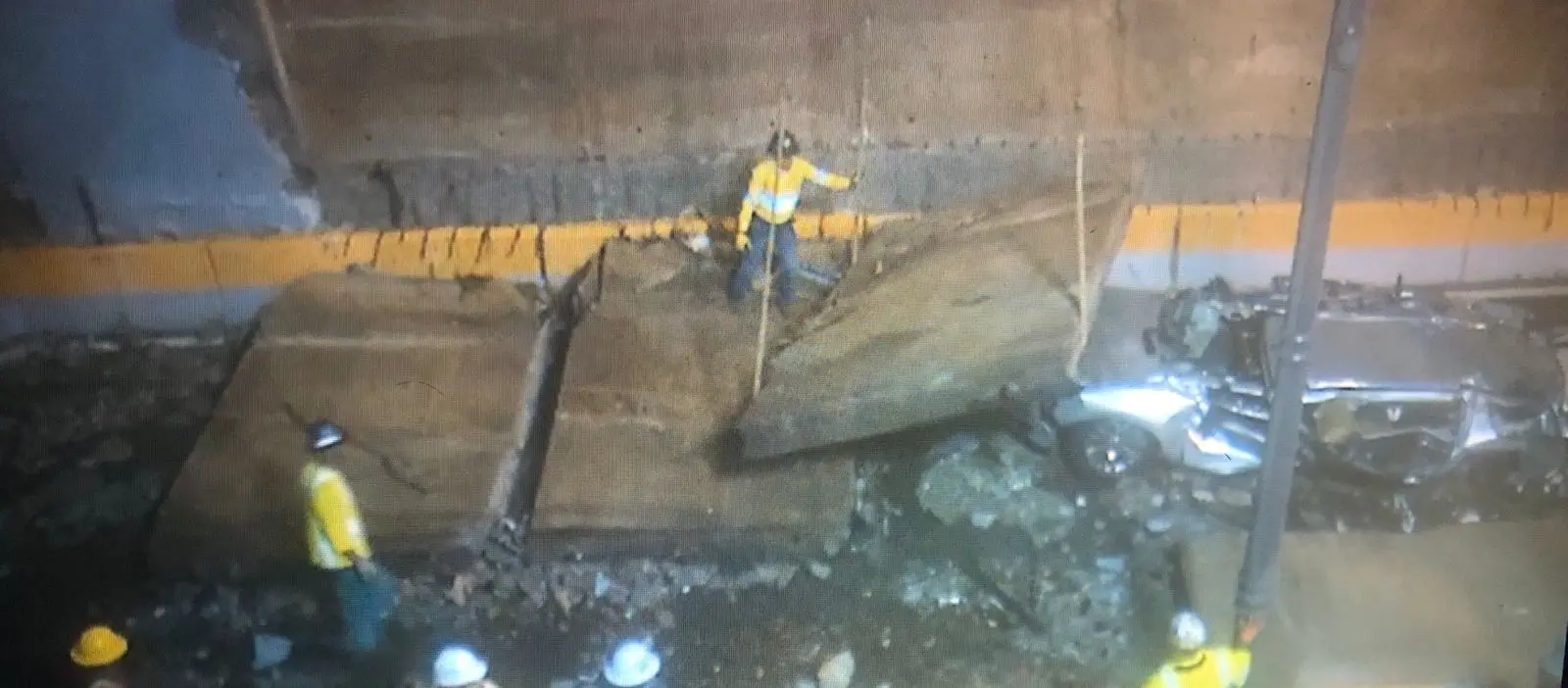 Santo Domingo—Personnel from the different relief agencies removed at least seven slabs from the collapsed wall of the overpass at Máximo Gómez and 27 de Febrero avenues, where nine people died, according to official information.
Five vehicles were involved in the accident when one of the side walls collapsed utterly.
José Luis Frómeta Herasme, the intendant of the National District Fire Department, informed that after five o'clock in the afternoon, they received a call from the National Emergency System 9-1-1 about the collapse, so they proceeded to send rescue units.
Authorities completed the extraction of the nine bodies after the collapse on the slope.
Authorities finished with the extraction of the nine bodies after the collapse of the overpass.
Read: Update! 5 more corpses recovered after collapsing in Gómez slope; a total of 8 bodies recovered.
According to official information, the victims are five women and four men, whose bodies were extracted from the rubble on Saturday night.
Herasme informed that the bodies were sent to INACIF for their identification and subsequent delivery to their families. However, the ambulances have already been removed from the site, and now the work is concentrated exclusively on eliminating debris.
The Ministry of Public Works instructed the on-site investigation, in order to determine the real causes that triggered this fateful event, and to establish exemplary consequences for those who are responsible.