Abinader suspends work until 7:00 a.m. on Monday after damage caused by tropical disturbance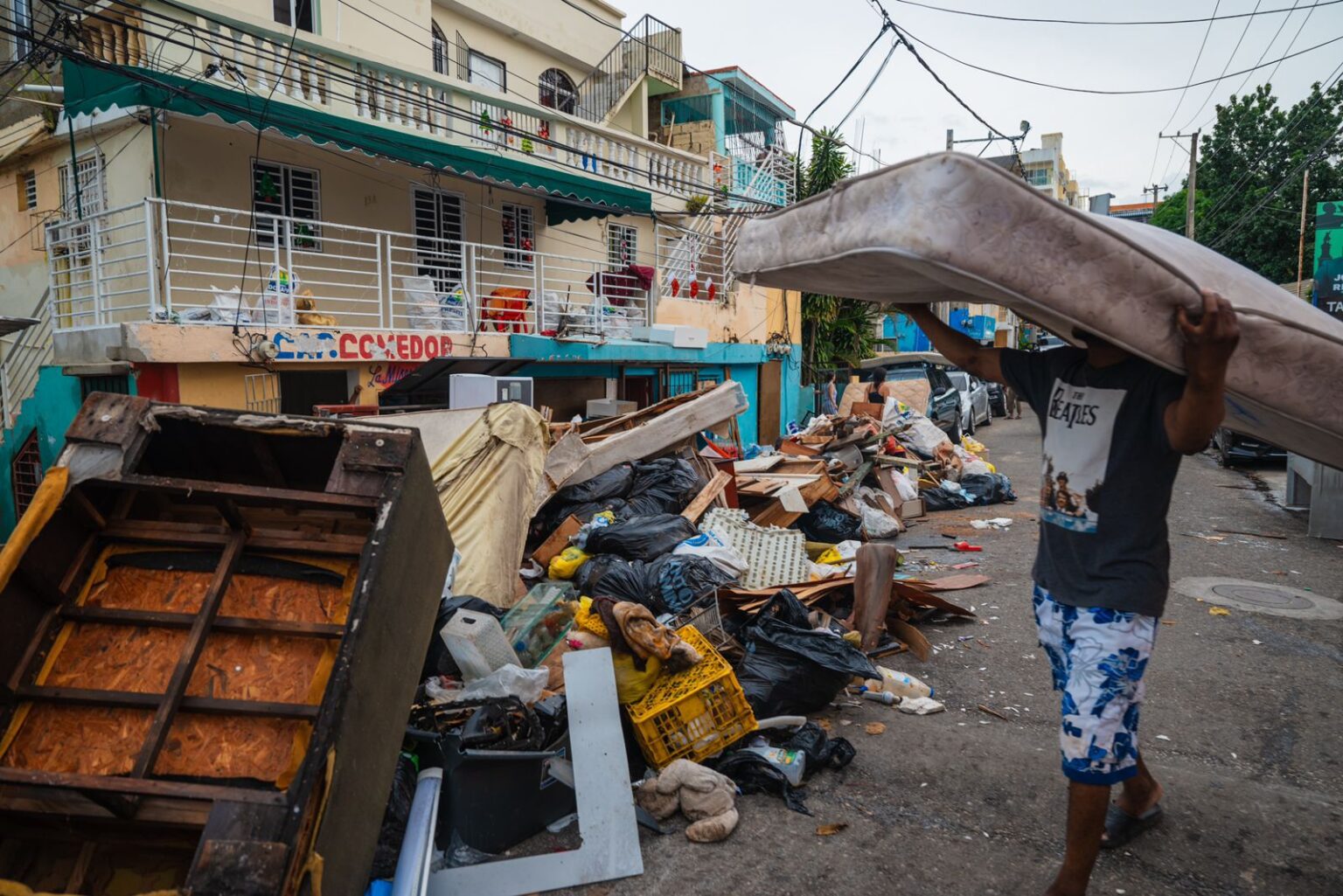 Santo Domingo—This Saturday, President Luis Abinader issued Decrees 584 and 585, in which he took measures aimed at relief due to the passage of an atmospheric phenomenon that has produced accumulated rainfall and flooding in the national territory.
In Decree 584-23, the President ordered the suspension of work in the national territory, in both the public and private sectors, from 10:00 p.m. on Saturday, November 18, 2023, until 7:00 a.m. on Monday, November 20.
Likewise, it instructs the Ministry of Labor and Public Administration to determine how to apply the suspension in the private and public sectors.
Likewusingns of Decree number 585-23, the purchases and contracting of goods and services to be used in the humanitarian aid, rescue, construction, and reconstruction of works as a consequence of the damages caused by the torrential downpours, thunderstorms, and wind gusts caused by the passage of the atmospheric phenomenon at the national level were declared an emergency.
As has always been pointed out by the Executive Power, for this exceptional procedure, it was established that these procedures must be accompanied by the provisions of the Constitution of the Republic and the regulations in force in the area of public contracting.
It is also stated that the institutions must manage the exception procedures due to a national emergency through the Transactional Portal administered by the General Directorate of Public Procurement and submit a detailed report to the Comptroller General of the Republic and the Chamber of Accounts.
These decrees warn that due to climate change, there will be more rainfall, and rainfall will be more intense and unpredictable in its effects. It will occur outside the stipulated seasons, forcing the States to take immediate measures.