Landslide on 27: authorities close all overpasses in the capital city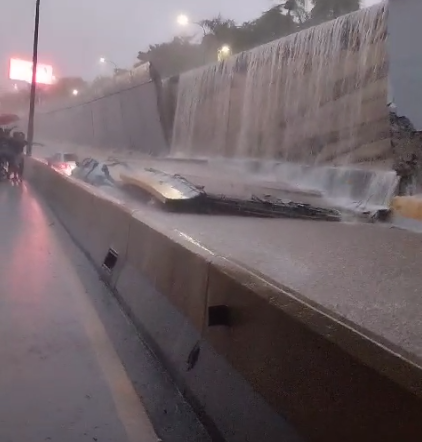 The National Institute of Transit and Land Transportation (Intrant) closed all the overpasses in the capital by order of the Minister of Public Works, Deligne Ascención, after the collapse of one of the walls of the bypass at 27 de Febrero and Máximo Gómez avenues on Saturday afternoon.
The information was given by Randolfo Rijo, director of the National System of Emergency Attention and Security 9-1-1, who did not speak about the possible accident victims.
Firefighters are still in the process of extrication.
More details will follow shortly.