Storms hit San José de Ocoa, Azua and Sánchez Ramírez the hardest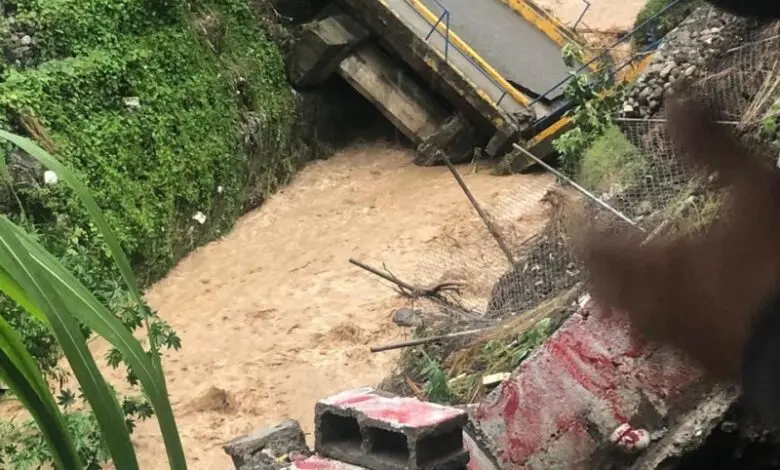 San José de Ocoa—San José de Ocoa, Azua, and Sánchez Ramírez are the three provinces most affected by the disturbance involving the national territory since last Friday.
This was reported by the Minister of the Presidency, José Ignacio Paliza. In the case of Azua, the flooding of the Los Indios stream in Padre las Casas affected several houses.
Meanwhile, due to a torrential downpour, almost all of Greater Santo Domingo has caused 30 provinces to be on alert.
The Emergency Operations Center (COE) raised the number of provinces on alert to 30 due to the passage of Storm 22, which has a high probability of becoming a tropical cyclone as it approaches the Dominican Republic.
The COE placed 13 provinces on red alert, 12 on yellow alert, and 05 on green alert for possible flooding of rivers, streams, and creeks due to the continuation of heavy downpours, thunderstorms, and wind gusts associated with the tropical disturbance.
The provinces under red alert are:
Pedernales
Barahona
San José de Ocoa
Independencia
San Cristóbal
Sanchez Ramirez
Santo Domingo
San Juan
Azua
Bahoruco
Elias Piña
Peravia
National District
On yellow alert are:
Dajabón
La Vega
Hato Mayor
San Pedro de Macorís
María Trinidad Sánchez
Duarte
Monseñor Nouel
Espaillat
Monte Plata
Samaná
El Seibo
La Romana
In green alert are:
Hermanas Mirabal
Santiago Rodriguez
Puerto Plata
Santiago
La Altagracia
People are advised to refrain from crossing rivers, streams, and creeks that present high volumes of water and not to use spas (rivers) in the provinces under alert.
Operators of fragile, small, and medium-sized boats on the country's coasts and first response agencies are urged to strictly follow the restrictions contained in the marine report of the National Meteorological Office.