Farallón collapses near the floating bridge and they close that section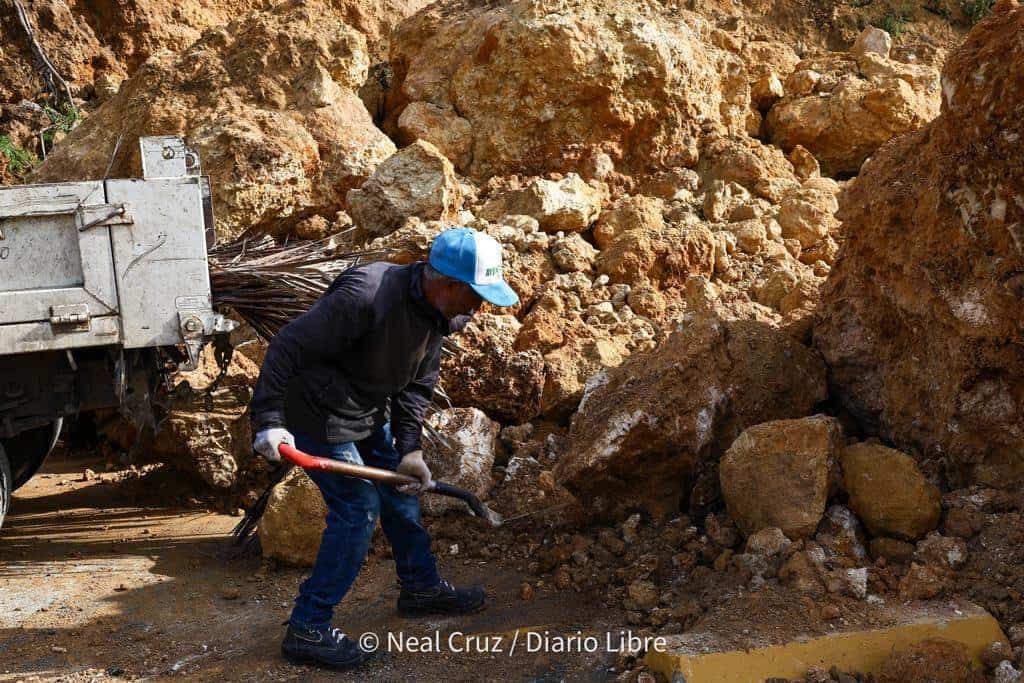 Santo Domingo.- Weekend rains caused the saturation of the soil, leading to a cliff collapse near the floating bridge over the Ozama River, resulting in the closure of a section to traffic. The incident occurred around 2:30 AM on Malecón Avenue, close to Johnny Pacheco Boulevard. Fortunately, there were no injuries reported from the landslide.
At the time of the incident assessment, teams from the Santo Domingo Este Mayor's Office (ASDE), the Fire Department, and Civil Defense were present, working on debris removal. Ovelis Moreno, the director of Environmental and Risk Management at ASDE, stated that efforts are underway to quickly reopen the road.
Following the debris clearance, steps will be taken to secure the area and prevent future incidents related to the current meteorological conditions. This collapse happened on one of the alternative routes suggested by the government after the recent overpass collapse on 27 de Febrero Avenue with Máximo Gómez.