Spanish tourists found alive after days of searching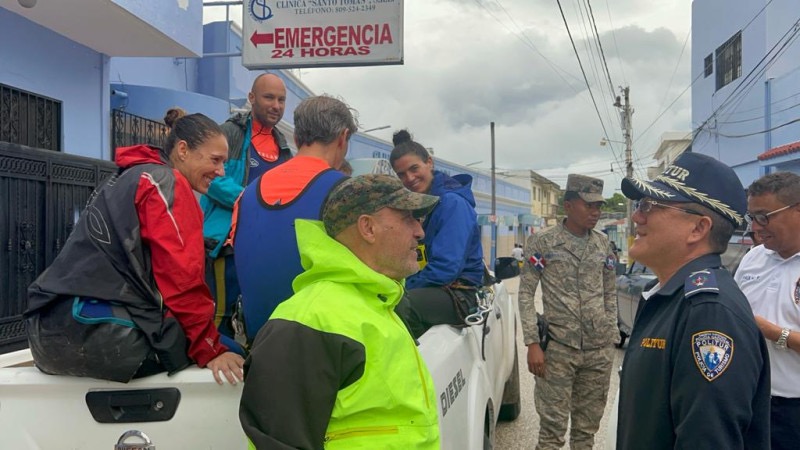 Barahona.- Five Spanish firefighters who went missing on a hill in the La Ciénaga municipality, Barahona province, have successfully managed to find their way out of the difficult terrain where they were lost for several days. The group, consisting of two women and three men, initially became disoriented on Thursday morning.
After finding their way out of the cavity they were in, these Spanish firefighters then helped the rescue teams who had been searching for them, guiding them out of another ravine where they had been stranded for three days.
The La Ciénaga community and the Spanish firefighters worked tirelessly to ensure everyone's safety. This incident also involved the rescue of Colonel Juan Antonio Peralta Pilarte, the regional commander of the Tourist Police (Politur), who had been stranded on the hill for three days.
Officer Peralta Pilarte was subsequently taken to the Santo Tomás clinic for a medical evaluation. The rescue operation involved various authorities and volunteers, including a brigade of fourteen Civil Defense volunteers who had also become lost while searching for the missing Spanish tourists.