Loudspeakers seized in anti-noise action in Puerto Plata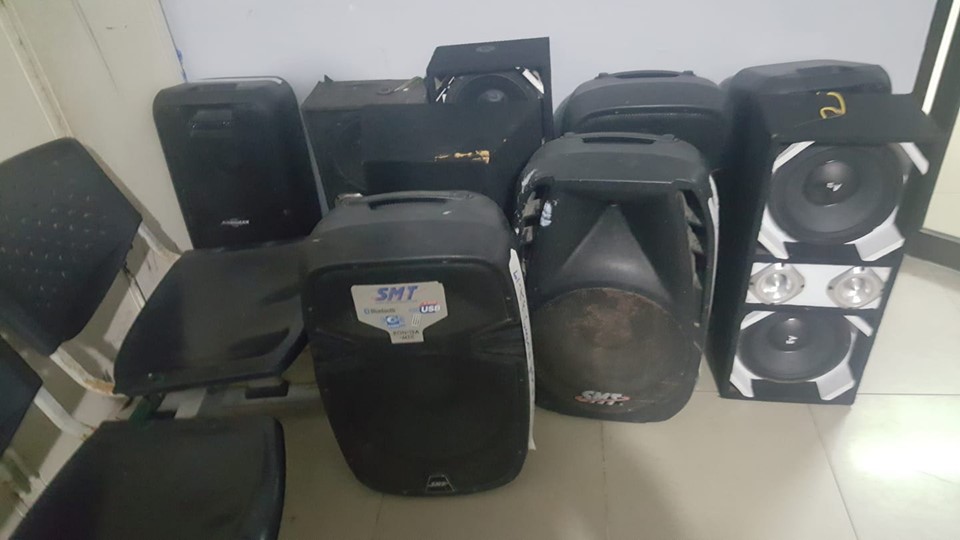 PUERTO PLATA.-  Several speakers that blasted annoying music at disturbing volumes were seized last night by the competent authorities in commercial establishments located in sectors of San Felipe de Puerto Plata.
It was reported that the speakers were involved in substantial noise pollution and were accordingly seized in the following sectors: Mirador Sur, Cristo Rey, La Yagüita, Los Oliva, Los Nunez, Padre Las Casas, Los Bordas, South Hill, Los Dominguez, Altos de Chavón and San Marcos.
The anti-noise operative was headed by the Environmental Prosecutor of the province of Puerto Plata; magistrate Elvis Miguel García Hernández, accompanied by sonic technician Juan Cabreja and officers of the Anti-Ruidos (anti-noise) Unit of the National Police.
"These speakers were located in businesses where the sales of reported drinks were caught in flagrante delicto, as well as in vehicles and houses of families that were causing noise violations," said magistrate García Hernández.
He assured that the citizens whose speakers were seized will be sanctioned with fines and submitted to participate in talks about the harmful effects of noise on health and peace in the development of human beings.