The United States will oversee the DR elections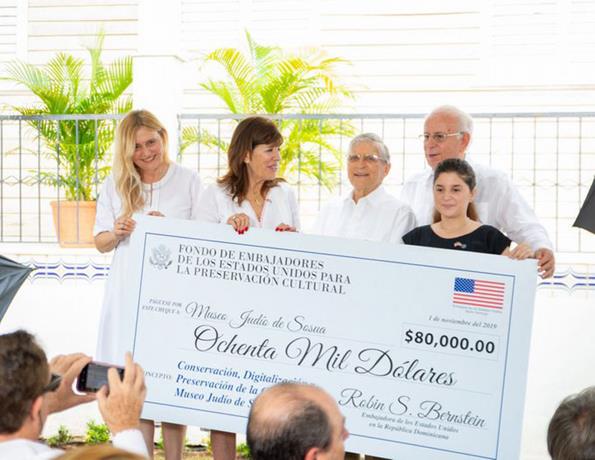 US Ambassador Robin Bernstein delivered a donation in Sosúa.
The US ambassador, Robin Bernstein, said she met this week with President Danilo Medina and the president of the Constitutional Court, Milton Ray Guevara, who asked that the United States be a supervisory body in the upcoming elections.
The ambassador said her country was happy to help with whatever is necessary.
"Both of us have been asked to be an election monitoring body because they want elections that are free, and we are happy to support applications," Bernstein said. Bernstein spoke with the journalists after the act in which she gave a US $80,000 donation from the Ambassadors Fund of the State Department for the Jewish Museum in Sosúa.
The diplomat said that the United States supports democracy, and sometimes it turns out to be painful.
She valued the democratic vocation of the Dominican people, who have already lived under a dictatorship and know what it is to live in a democracy.
"A country with a strong democracy and economic prosperity is as important to Dominicans as it is to the United States that will continue to support democracy in all parts of the world," said the US diplomat.
Municipal
The municipal elections will be held on February 16, 2020, to elect the mayors, councilors, and directors of municipal districts.
The presidential elections
On May 17, 2020, the presidential and legislative elections will take place in the DR.