Senator Paliza deplores conditions of the José Briseño stadium in Puerto Plata and advocates for removal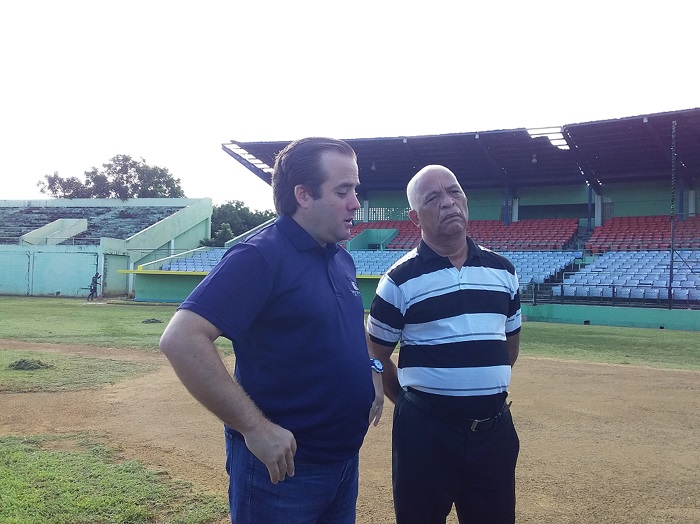 PUERTO PLATA.- Senator José Paliza deplored the poor conditions of the José Briceño baseball stadium and favors the total removal of that sports park.
The pronouncements of the young Puerto Platan congressman took place during an inspection visit he made on Thursday to the said stadium located in the San Felipe municipality of Puerto Plata.
Paliza spoke there with club leaders and local sports chroniclers, with whom he observed the deteriorated areas and coordinated the pertinent proceedings before the government authorities in order to obtain the repair of said facilities.
"We must make an effort for the central government to intervene in these facilities that are in a central point of the city whose dimensions are of a professional baseball stadium, it is a space that unites the Puerto Platan family and the dream of achieving a winter ball team," said Paliza.
The work to build the stadium began in 1977 at the disposal of the Dominican State and was inaugurated on December 8, 1978, being the home of the missing professional Pirates of the Atlantic baseball team in the Cibao Summer League.