Sosúa hoteliers support measure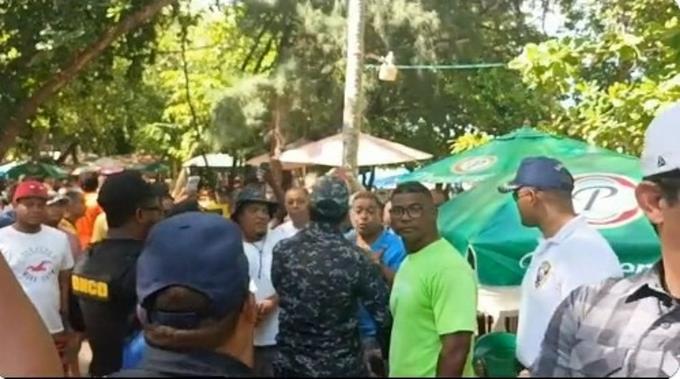 Sosúa, DR
The Association of Hotels and Restaurants of Sosúa and Cabarete (Ashoresoca) supports the intervention of Sosúa beach by the Ministry of Tourism (Mitur) and welcomes the decision to build the Cangrejos-Montellano bridge, announced by the Ministry of Public Works.
In a communiqué, Ashoresoca reiterated its support to the authorities "for the beginning of the works of adequacy, organization and uprooting of Sosúa beach, so long awaited by the community to fulfill the dream of nationals and foreigners who enjoy the beach."
The intervention of Sosúa beach, ordered by Mitur, was carried out by agents of the National Police, the DNCD, and Politur, in the face of the resistance of a group of vendors who occupied the public area of the beach to the project.
Yesterday it was announced, as published in the Listin Diario on Thursday, that the Government reached an agreement with the vendors' association.
The decision of Tourism is motivated by the present situation of slums on the beach, which, together with the prostitution present in the streets of the municipality of Sosua, are considered fundamental problems which make it impossible to relaunch local tourism.
Inclusive project
The project for the beach does not exclude the vendors who will be relocated next to the place they now occupy in a modern commercial plaza outside the area of 60 meters of public use. It will be built on a property next to the beach given by the Pastoriza family.
Ashoresoca, an entity that promotes and supports the development of integral and sustainable tourism in the area, said that it "applauds and enthusiastically supports the intervention of the beach and the construction project of the Cangrejos bridge and the rehabilitation of its alternate roads," a strategic road investment for the tourism of the Puerto Plata-Playa Grandes coast.
On June 22, President Luis Abinader and Tourism announced the beginning of the renovation of Sosúa beach using an agreement with the area's vendors.
The Government announced in June the investment of RD$600 million in Sosúa, including the bridge construction, the uprooting of Sosúa beach, and the construction of a plaza to relocate the vendors in the beach area.