Two dead and several injured in traffic accidents in Puerto Plata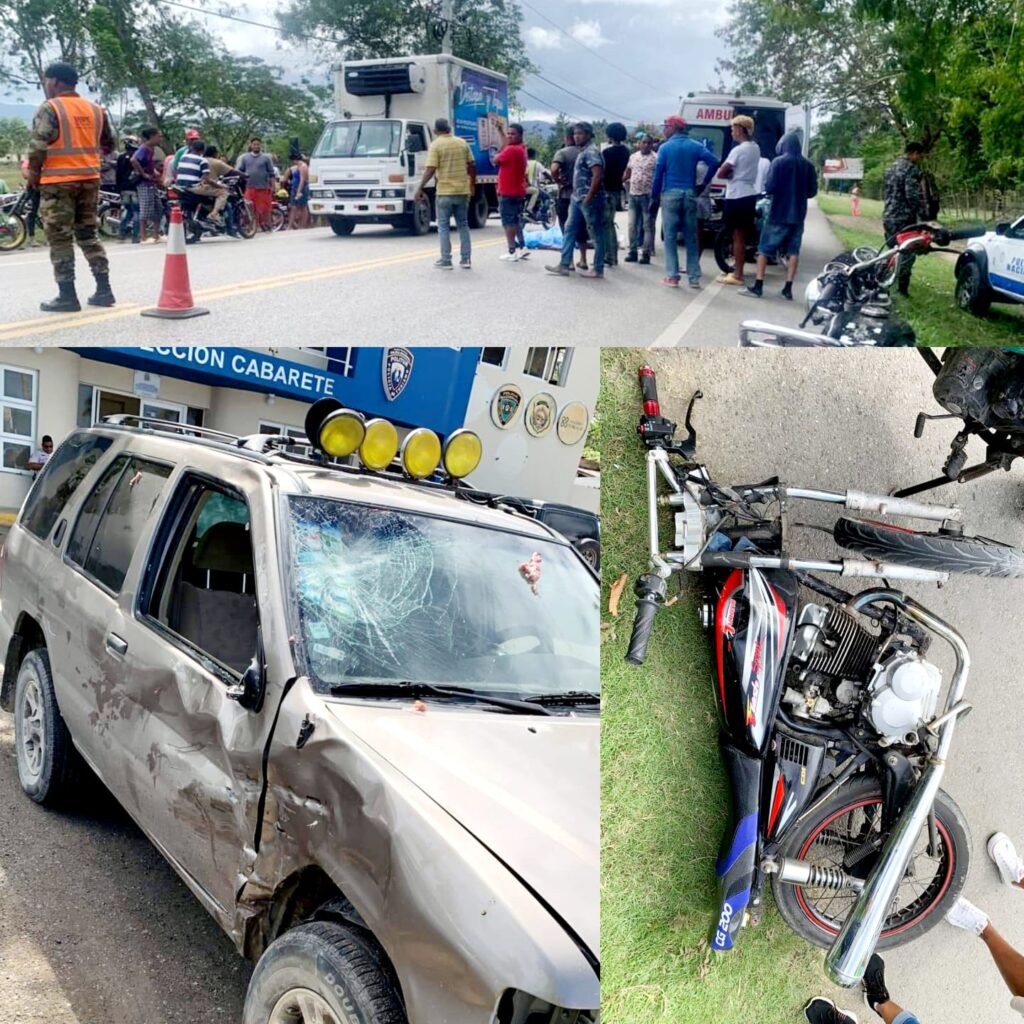 Two people lost their lives due to the multiple blows and wounds they received when they were involved in traffic accidents that occurred separately in this province. The first of the deceased was Segundo del Rosario, who was traveling aboard a motorcycle along the Gregorio Luperón tourist road when he collided with a vehicle. Del Rosario died instantly at the entrance to the Los Ciruelos de Montellano community, after colliding with the blue Peterbilt truck, plate No. L275589, which was driven by Tomás Alberto Arias Consortó, who is detained.
While on the main road that joins the municipal districts of Cabarete and Sabaneta de Yásica, another unfortunate accident was recorded in which Starling Daniel Alvarado died, and his sister also was seriously injured. This accident occurred when the Alvarado siblings moved aboard a motorcycle being impacted by the gray Nissan Pathfinder Yipeta, plate No. G079934 who was guided by a German man named Uwe Thielke, 86.
Likewise, three unidentified people were injured in road accidents that occurred in the communities. The Strait Omar Bross in Luperón and Palmar Grande de Altamira, are located in the western part of the province of Puerto Plata.