Cargo ship crashes into breakwater at Puerto Plata dock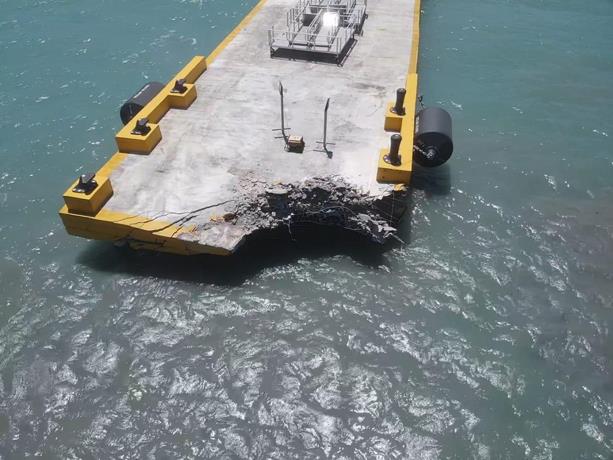 Puerto Plata, DR
A cargo ship collided at noon yesterday into the breakwater of the loading dock of Puerto Taino Bay in Puerto Plata.
The Dynamic Stryder impacted the front part of the structure, causing damage to one of its ends.
At this moment, a team from the Dominican Port Authority and the Dominican Maritime Consignee Company (Mardom), together with the Dominican Navy, are evaluating the impact of the accident on the port and the cargo vessel.
An official report of the accident has not yet been provided.
Experts consulted indicate that the situation will not affect the normal operations of the terminal.