Puerto Plata, in full swing in cruises: attracts 40 ships this month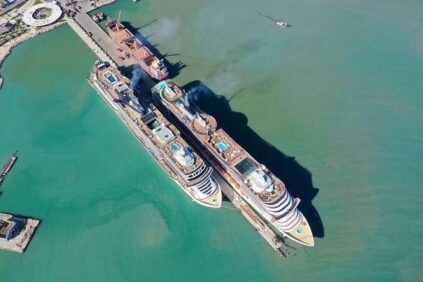 Puerto Plata's appeal to cruise passengers remains unyielding as it continues to bolster its economy through the dynamic generated by this sector. The main tourist hub on the North Coast is set to welcome a total of 40 cruise ships this April 2023. Of these ships, 18 are expected to dock at the Amber Cove Port, which is owned by Carnival Corporation, while the remaining 22 will arrive at the Taino Bay Port, which belongs to the ITM Group.
Atahualpa Paulino, the North regional director of the Ministry of Tourism, has provided data that emphasizes the impact of cruise tourism on the economy of the province of Puerto Plata. He cites the support that President Luis Abinader and Minister of Tourism David Collado have given to this crucial sector, which has helped the Dominican Republic become the primary cruise hub in the entire Caribbean.
Paulino notes that the province of Puerto Plata contributes the most in terms of both ship arrivals and cruise passengers to the country.