At least two students killed by truck impact at a school in Sánchez, Samaná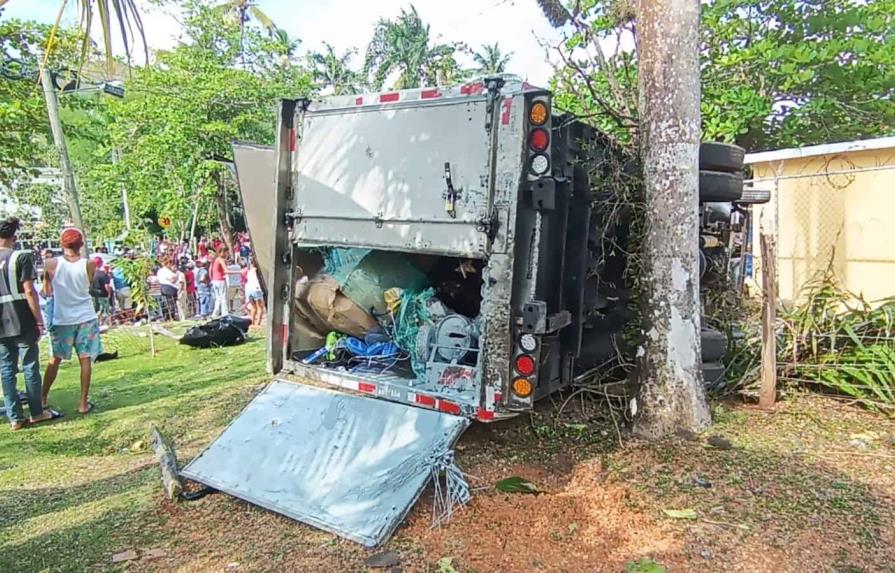 A traffic accident in the Las Garitas community of the Sánchez municipality, Samaná province resulted in at least two student fatalities and several injuries on Tuesday afternoon. The collision involved two trucks that crashed head-on, and one of them ended up colliding with a school, injuring several minors and a mother.
Reports from digital media in Samaná indicate that the two drivers are in critical condition after the impact, and the drivers' assistants also suffered injuries.
The injured individuals were taken to the Alberto Gautreax Municipal Hospital, and the school involved in the accident is the Obdulia Rodríguez School. The incident happened shortly after students were dismissed from their classrooms, and some parents were picking them up.
Francisco Álvarez, the provincial director of the Civil Defense of Samaná, stated that the deceased minors were aged four and five years old, without specifying their gender, and that five others were wounded.
Community members explained that the accident occurred when a truck coming down from Samaná collided with another truck on the opposite road heading up. They believe that one of the drivers lost control of the brakes, resulting in a crash. One of the trucks went off the road and hit the school, leading to the tragedy.