The earth shakes in María Trinidad Sánchez: magnitude 4.8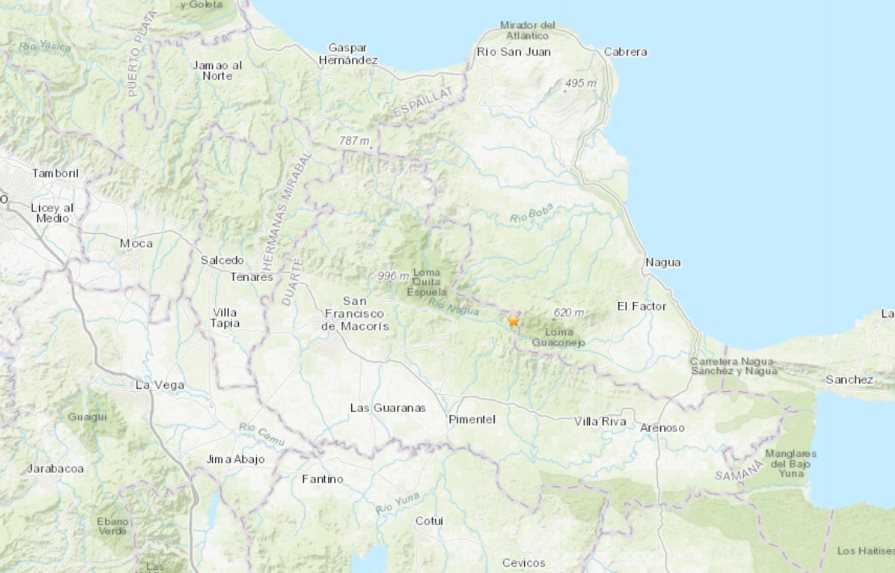 An earthquake with a magnitude of 4.8 occurred near the María Trinidad Sánchez province, shaking the Dominican Republic on Monday, April 17 at 12:54 p.m., as reported by the Seismological Institute of the Autonomous University of Santo Domingo. The tremor, located northwest of the El Factor community of the aforementioned province, occurred at a depth of 10 kilometers.
Users of social networks reported to Diario Libre that they felt the earthquake in several locations, including the National District, Villa Mella, San Isidro, Bávaro, Hato Mayor, Bayaguana, Nagua, La Vega, San Francisco de Macorís, Villa Altagracia, and Cotuí.