Dominican Medical Association investigates doctor with false degree in Puerto Plata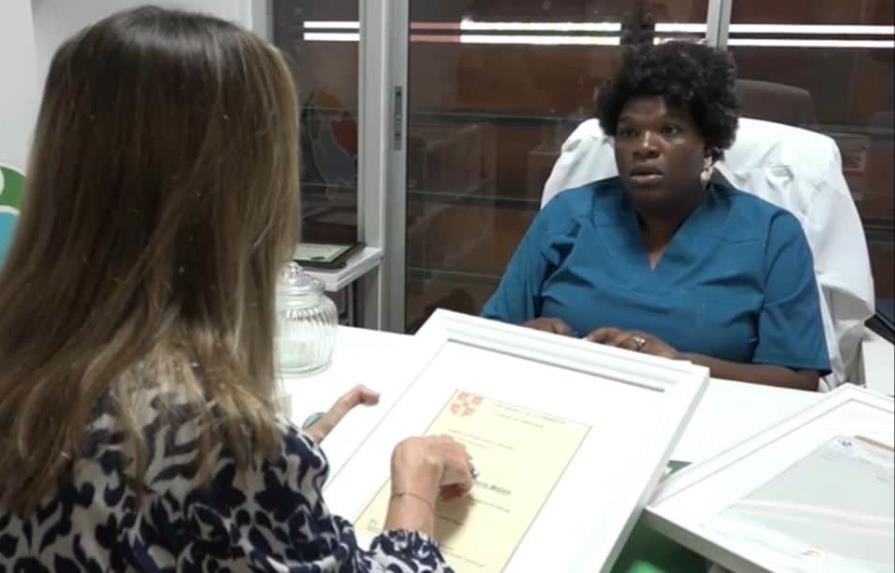 Elizabeth Silverio Sillien while speaking with journalist Nuria Piera. (NURIA PIERA)
The Dominican Medical Association (CMD) revealed that it is investigating a person with an apparent false registration operating as a doctor in a health center in the province of Puerto Plata.
The president of the association, Senén Caba, did not give details of the person being followed so as not to hinder the investigation process.
He added that a false doctor had been brought to justice in the same province, but the authorities "did nothing" about it.
The doctor said that he has collaborated with journalist Nuria Piera, who has denounced dozens of doctors working in the country's health centers with false qualifications in several of her investigative programs.
The investigation of the alleged neuroscientist
Recently Nuria Piera investigated Elizabeth Silverio Sillien, an alleged neuroscientist, educator, and pastor, who was the director of the closed Kogland Neurocognitive and Psychopedagogical Therapy Centre, a space located in Gascue and created in December 2021, which she ran with her husband and partner David Báez Zorrilla under the object of pedagogical therapies.
According to what the journalist found out after her investigation, the woman claimed to have a doctorate in Neurosciences in the modality of cognitive-brain intervention in clinical and pedagogical areas, claiming to be a graduate of Cambridge University in England.
She claimed to have a master's degree in Academic Management Administration and Educational Corporate Modeling from the West Indies University Campus.
Silverio Sillien also claimed to have a Ph.D. in child and general neuroscience, specializing in the intervention of developmental disorders, syndromes, and comorbidities. She also specializes in neurobiological, neurocognitive, and neuropathological areas from the University of Florida.
The fraudulent doctor claimed to have a Master's degree in ESD model of inclusion, special education at the West Indies, Barbados campus, a specialization in the therapeutic structure of intervention treatment creation at the University of Valencia, Spain, and a postgraduate degree in updating millennial psychological modality.
Following the investigation, the Ministry of Public Health reported that the center was closed, and Elizabeth was ordered to submit an exequatur.