Abinader inaugurates a fair that seeks to turn Santiago into the capital of innovation and entrepreneurship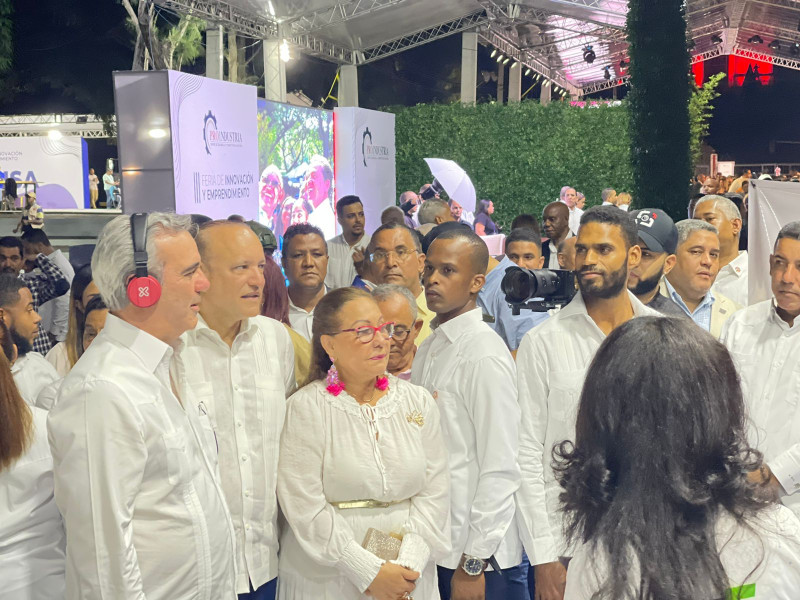 Santo Domingo.- The third edition of the Innovation and Entrepreneurship Fair 2023 was inaugurated with the presence of President Luis Abinader. The fair, organized by the director of the Center for Industrial Development and Competitiveness (Proindustria), Ulises Rodríguez, showcases innovative projects and serves as a platform to empower young people with new skills and knowledge in the field of innovation and industrial creativity.
President Abinader highlighted the importance of innovation in research and its role in driving economic development. He mentioned how innovation played a key role during the COVID-19 pandemic when the government created the first medical insurance for coronavirus to cover treatment for tourists visiting the country.
The fair features around 70 projects, including those related to alternative energy, industrial machinery, automatic packaging lines, and energy consumption reduction. It aims to promote high-impact projects and solutions that contribute to the development of the country's productive sector.
The event, held in the gardens of the Gran Teatro del Cibao, provides a platform for entrepreneurs and industries from across the nation to showcase their innovative ideas and projects. It serves as an opportunity for participants to network, learn, and contribute to the country's industrial development.