Collado: New projects will turn Samaná into a paradise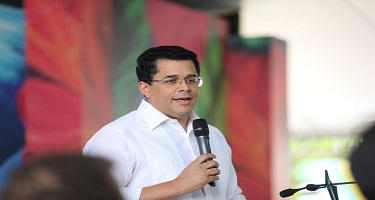 Samaná, DR.- David Collado, the Dominican Republic's Minister of Tourism, has expressed optimism about the transformation of the province of Samaná into a top-tier tourist destination. This transformation is anticipated following the completion and initiation of various public space projects in the area.
Collado confidently stated that within six months, significant changes will be visible, making Samaná a "true paradise." Key developments include the completion of the boardwalk and the commencement of construction on the tourist pier, along with various initiatives in Las Terrenas. These efforts align with the vision of Collado and President Abinader to establish Samaná as a premier tourist locale in the Dominican Republic.
The Minister announced the scheduled delivery of the Samaná boardwalk in February 2024. This project, involving lighting enhancements and flood prevention measures, represents an investment of around 400 million Dominican pesos. Additionally, Collado highlighted other significant investments in the province, including the reconstruction of the Fishermen's Village, costing over 230 million pesos, and the development of the Cosón highway, a 16 million dollar project. These investments reflect the government's commitment to boosting Samaná's appeal as a tourist destination.