The real challenge of citizenship programmes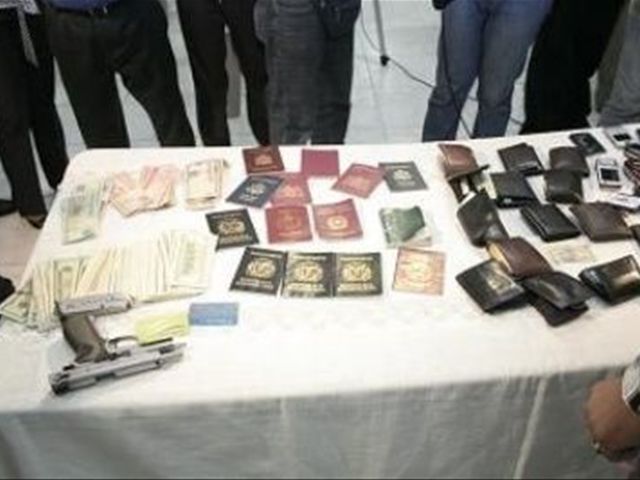 A few days into the New Year, St Lucia'sPrime Minister, Allen Chastanet, suggested that all five of the EasternCaribbean nations that sell Citizenship by Investment (CBI) should develop ajoint approach through the OECS secretariat.
His proposal, which is unlikely to be adopted,came amid a flurry of comments that followed a potentially damaging US televisionreport about Caribbean citizenship programmes
The documentary 'Passports for Sale', airedon CBS' flagship investigative news programme '60 minutes'. Focussing on the CBIprogrammes of St Kitts, Antigua, and Dominica, it criticised their approach fornot being transparent enough, not paying enough attention to due diligence whenit came to checking an applicant's background, and for having, in the past,"attracted among the buyers, a rogue's gallery of scoundrels, fugitives, taxcheats, and possibly much worse".
Following the broadcast, Caribbeangovernments and those involved in selling citizenship reacted,observing that the broadcast's content were inaccurate, presented a view thatwas dated, and did not give weight to the economic benefits that citizenshipprogrammes brought.
In a balanced response, the head of theSt Kitts-Nevis Citizenship by Investment Unit, Les Khan, told WINN FM that theprogramme makers had "stood still in time" and that the comments made did nottake into consideration all the changes government had made since 2014. He alsonoted that interviews conducted with risk management companies addressingaspects of the due diligence process had not been broadcast.
Dominica's Prime Minister, RooseveltSkerrit, however, went further. Reacting to criticism levelled by the programmehe told the Caribbean media: "We view this as a beginning of a likely ongoingcampaign to undermine and destabilise the economic well-being of Dominica,through the dismantling of its citizenship by investment programme."
Despite this and the shortcomings of 60minutes' analysis, the programme and the subsequent furore illustrated the perceptualand real challenges that OECS nations face when it comes to citizenship programmes,and their controversial nature in and beyond the Caribbean.
Many politicians and citizens in theregion object in principle to the idea that nationality is something that canbe sold; finding unacceptable the granting of rights and free movement withinCARICOM to those who are not required to reside, make no long-termcontribution, and who have no historic or cultural affinity.
Externally too, doubts exist, but forother reasons. While officials in North America and Europe make clear they haveno objection to well-run citizenship-by-investment schemes as they operate onesof their own, they say that they remain concerned enough to be prepared tointroduce sanctions against any nation unable to ensure their programmes meetinternational requirements.
They do however recognise the potentialeconomic benefits of the kind noted by Antigua's Prime Minister, Gaston Browne,who told 60 Minutes' presenter that his country's scheme had brought economicbenefits, enabling government to address issues of debt and possible default,and to be able to turn the economy around.
Unfortunately, what sixty minutes' sometimessensationalist approach did not touch on were the real challenges, and the manyunanswered questions that exist about the sustainability and long-termimplications of Caribbean citizenship programmes.
For example, at a purely economic levelit is hard to understand why such schemes are not designed to be sustainable inways that bring continuing income to the country concerned. Without anyresidency requirement, there is no long-term gain in the form of other taxes orfees. Moreover, in the absence in some nations of the equivalent of anindependently managed sovereign fund able to receive fees from citizenship,such programmes remain unrelated to long term infrastructural, education orpublic health needs.
Secondly, the willingness of somecountries to grant citizenship to future generations, as well as to theapplicants, means that not only is there no long-term benefit from the passportholder's descendants, but also the issuing nation concerned has little or noidea about the identity or nature of a growing number of its future citizens.
Thirdly, the real danger remains thatshould it be discovered that a passport has been issued to someone who is on aterrorism watch list or worse, not only will that country suffer severe sanctions,but ordinary citizens may face blanket requirements for visas where nonepreviously existed.
And fourthly there are now signs that arace to the bottom has begun as countries undercut the pricing of neighbours totry to maintain the number of new registrations and revenues.
In a demonstration of this, just beforeChristmas St Lucia announced its intention to halve the cost to singleindividuals to US$100,000, and to adjust downwards the fee for othercategories, making the country's programme the cheapest in the region.Government also lifted a previous self-imposed limit on the number ofapplications that can be processed annually, and revoked previous requirementsrelating to an applicant's net worth.
Subsequently, at a press conference, injustification St Lucia's Prime Minister indicated that other countries are now offeringdiscounts or incentives, and appeared to suggest that the overall market for Caribbeancitizenship was contracting.
Other problems requiring resolution alsoremain. There is a lack of clarity in some nations about the projects that donations– the preferred route for most applicants – are applied to; there is a plethoraof sales agents globally and a need to regulate their activities; few OECS governmentsjoin up their promotional efforts with developers to encourage investment intoareas of social priority; in some nations, opposition parties allegeimpropriety in relation to who benefits; high risk investment vehicles arebeing approved; and most schemes still lack full transparency.
International views on money laundering,global security and transparency continue to evolve making it likely that countriesoffering economic citizenship will become the subject of more intenseinternational scrutiny.
It would be wise therefore, for the regionas a whole to consider carefully how best to balance the desire to create newsources of government revenue, with the wider implications and reputationalrisk posed by any programme that remains opaque.
David Jessop is a consultant to theCaribbean Council and can be contacted at
Previous columns can be found at www.caribbean-council.org