Ney Bienvenido Arias Lora (1926-2007): 10 year commemorative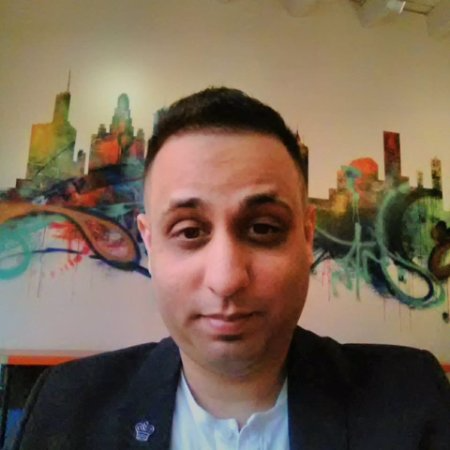 N. Shafi
Introduction
Little attention is given to advancements in the neurological sciences in Latin    American and Caribbean nations, particularly, the Dominican Republic, a Spanish-speaking country. The Dominican Republic is an island-nation occupying the eastern part of Hispaniola, and was the first western territory encountered by Christopher Columbus in 1492. There are some noteworthy individuals from the island that deserve their place in neurological history, and among those is Ney Bienvenido Arias Lora (1926-2007). This may be the first manuscript to commemorate the life of Arias in the English language.
Early Life
Ney Bienvenido Arias Lora was born on December 30, 1926 in San Pedro de Macorís, Dominican Republic. Marcorís is one of the five largest cities in the island nation, situated in the southeastern region. Arias was the second of three children, and the son of José Maria Arias and Danilda Lora. He received his primary and secondary education in his hometown and later attended the University of Santo Domingo for higher education in 1943.
Medical Education
After completing his undergraduate studies, Arias earned his Doctor of Medicine degree in 1950 from the University of Santo Domingo and later specialized in neurological medicine at Bellevue Medical Center in New York. Soon after, he began his neurosurgery residency at Lahey Clinic Medical Center in Boston, Massachusetts, and was then transferred to Radcliffe Infirmary in Oxford, England, where he completed his specialization in neurosurgery in 1959. Arias returned to the Dominican Republic the same year, and by that time, became the first Dominican neurosurgeon. It was then, in 1959, when neurosurgery in the Dominican Republic finally became a formal discipline in medical practice, with the gradual emergence of neurology and neurosurgery specialty clinics throughout the nation.
Medical Life
Arias was one of the only practicing neurosurgeons in the country for many years (Ruiz, 2007). He saw countless patients throughout the country, serving as the preeminent neurosurgeon at multiple hospitals and treatment centers. Prior to Arias, neurosurgeries in the Dominican Republic were largely performed by visiting physicians or general surgeons. Arias established the first neurosurgery residency program at Salvador B. Gautier Hospital, where he acted as Chief of Neurosurgery in 1963. From 1963-1985, he served as neurosurgeon at Dr. Ramón Lara Hospital, Dominican Air Force Hospital, and the Central Hospital for the Armed Forces and National Police in the Dominican Republic. He also led and participated in various medical societies to help advance the quality of medical services in his home country. From 1971-1972, he served as President of the Dominican Society of Neurology and Neurosurgery, an organization which he helped found in 1968. He was also a member of the World Federation of Neurosurgical Societies and The Caribbean Association of Neurological Surgeons, among other domestic and international medical societies.
Academic Life
Arias taught neurosurgery at domestic institutions for over 40 years. He devoted much of his life to academia, having served as adjunct professor of neurosurgery at the Autonomous University of Santo Domingo from 1966-1998, and then as Professor from 1998-2007. He was also professor of neuroanatomy and neurosurgery at East Central University for nearly two decades, from 1974-1994, and at Mother and Teacher Pontifical Catholic University for only a brief period, from 1977-1978. In his later life, he earned the title of Emeritus Professor from the Autonomous University of Santo Domingo in 2003, a prestigious title received by only a privileged few. He held various other professorships at local universities, and acted as visiting professor at numerous universities abroad. Arias authored books on the topics of neurosurgical medicine, the history of neurosurgery in the Dominican Republic, and new advancements in Dominican neurosurgery in the late-20th century.
Public Life
Arias was not only an outstanding medical professional but a dedicated public servant, having played the role of State Secretary of Public Health from 1977-1978 and 1986-1989, Director of the Dominican Institute of Social Services from 1989-1994, Dominican Ambassador to Japan from 1994-1996, and various other public service positions. Dr. Arias was also involved in the local politics, having been appointed by Dr. Joaquín Balaguer as Vice-President and then President of the Christian Social Reformist Party (Partido Reformista Social Cristiano). In 1973, Arias received the Order of Merit of Duarte, Sánchez and Mella, the highest order in recognition of distinguished services that can be conferred upon a civilian by the Dominican Head of State.
Later Life
Arias was highly regarded among colleagues and is widely considered to be a pioneering neurosurgeon of the Dominican Republic. Although it has been 10 years since his passing, his contributions to Dominican neuroscience in the late-20th-century cannot be forgotten. Apart from his outstanding achievements in medical and public circles, Arias was known for his kind and pleasant manner and open-mindedness. It was said of Arias, that he would smile more than he would speak, and that he respected those who ascribed to political views vastly different than his own (Ruiz, 2007). Arias suffered a stroke and died on January 6, 2007 at the age of 80, in Santo Domingo, and was laid to rest in Christ the Redeemer Cemetery. He was survived by his wife and his five children. Arias was all at once a neurosurgeon, professor of medicine, political activist, and civil servant. A Santo Domingo-based trauma center was posthumously named after him on August 11, 2010 (Hospital Traumatológico Dr. Ney Arias Lora), in homage to his longstanding service as the first native neurosurgeon of the Dominican Republic.
References
Silíe Ruiz, J.A. (2007, January 14). Al Dr. Ney B. Arias Lora, in memoriam. Hoy Digital.
Retrieved  from  http://hoy.com.do/al-dr-ney-b-Arias-Lora-in-memoriam/
Fallece el doctor Ney Arias Lora (2007, January 6). Fallece el doctor Ney Arias Lora.
Dominicana Hoy. Retrieved from
http://www.diariodominicano.com/dominicana-hoy/2007/01/07/8576/fallece-el-doctor-ney-arias-lora-
Author Note
Correspondence concerning this article should be addressed to Mr. Noel Shafi via email: [email protected]