Caution urged in landfill litigation with Lajun Corp.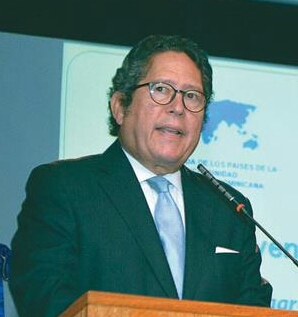 Statement by Fernando González, President of the Roundtable of Commonwealth Countries in the Dominican Republic on the litigation between the country and the Lajun Corp.
"Lajun's local administration obviously incurred many indelicacies. On the other hand, the Dominican State had understandable reasons of sanitary security, to militarize Duquesa.
"However, this does not mean that the lawsuit has been presented to the Dominican State, internationally, that this is legally founded.
"Any confusion that may exist between the parties involved, unnecessarily exposing them to economic penalties and significant damages.
"On the other hand the case of the litigation could deteriorate relations with the countries of the British Caribbean. At present, the Dominican Republic is making efforts to strengthen its relations with the Caribbean neighbors and increase exports towards those countries in the year of export promotion.
"Lajun's majority investor is an influential Canadian citizen who's the main individual investor that Jamaica has at present. He is also an advisor to the Government of that country. Mr. Michael Lee Chin has significant investments in the Dominican Republic in the real estate, telecommunications and electric sectors.
"Lee Chin is internationally recognized for having moral and economic solvency.
"I recommend that the involved parties rethink the situation in general for the mutual and overall wellbeing. A frank and respectful dialogue between the parties could help contain the negative effects that would occur for both parties.