China's influence continues to grow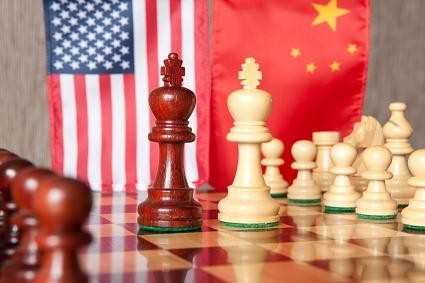 By David Jessop, Dominican Today senior Op-Ed contributor
A few days ago, the Solomon Islands, Taiwan's largest ally in the Pacific, recognised China.
Beijing's success in encouraging the island grouping to do so is the latest indication of the way in which China's international influence continues to grow.
The decision by the Solomon Islands' government came despite Australia, its traditional regional partner, and the US both placing pressure on it, in part out of concern that its recognition of China may cause other smaller Pacific nations to break with Taipei.
The decision leaves Taiwan with just sixteen diplomatic allies worldwide. Of these the majority are small. Four are in Central America, five in the Caribbean including Belize, five are in the Pacific, one is in South America and one in Africa. In two cases – Nicaragua and St Vincent – their governments have much more politically in common with China but continue to benefit from their engagement with Taiwan.
The announcement came shortly after Wang Xiangyang, the Permanent Representative of China's Office of Commercial Development in Port-au-Prince, said that Beijing would welcome having formal diplomatic relations with Haiti "as soon as possible".
Speaking in French to the long-established Haitian newspaper Le Nouvelliste, Wang said that the absence of diplomatic relations meant that China's ability to support Haiti's development was very limited. This was, he said, despite the two countries trade reaching US$694m in total in 2018, their shared desire to develop bilateral relations, and there being no essential conflict of interest.
Observing that the absence of formal diplomatic relations did not correspond to the interests of two countries, he said that China "hopes that (this) political obstacle between the two countries will be removed as soon as possible, creating favorable conditions for developing the bilateral cooperation relations that have a strong potential".
Haiti was he said in urgent need of development and noted that elsewhere in the world Beijing offered interest-free and preferential credits to fund urgently needed infrastructure. He made clear however that to benefit, Haiti, which presently recognises Taiwan, would have to observe the one-China principle.
In doing so he refuted recent US allegations that Chinese development assistance and investments left nations over-indebted, pointedly telling the publication "the peoples of the countries cooperating with China are in the best position to say whether their countries have been trapped by Chinese indebtedness or the opposite".
His latter remarks go to the heart of the geo-political development conundrum the Caribbean faces.
On the one hand the region must work with a US administration that regards China as a strategic threat, is engaged in a trade war with Beijing, denies climate change, and is pursuing policies likely to indirectly damage Caribbean economies. On the other, it has the opportunity to deepen relations with an increasingly powerful China, which like the Caribbean believes in multilateralism, the need to address climate change and is offering huge sums in low cost ways to create economic growth.
One approach sees development as short-term, transactional and political, while the other offers support in ways that it regards as lasting, largely benign, developmental and mutually beneficial.
This contradiction was highlighted in recent comments made by the influential US Republican Senator, Marco Rubio.
In an op-ed in the Miami Herald he suggested that US resources should be directed to The Bahamas, not just for moral reasons but because the US should not allow China to exploit its post hurricane reconstruction. Senator Rubio saw the issue as a matter of US national security. "Only the US and its military can provide the support required and be reliable partners over the long term" he wrote, otherwise "China will step in to seize the moment and exploit the recovery for its own nefarious purposes.
In arguing that "we cannot allow this to happen" he failed to recognise that the Caribbean is its own place, needs to have low-cost sources of development finance, and should be free to choose its international partners.
When it comes to Haiti the issue is particularly challenging.
Its volatile mix of political instability, corruption, and gang-fueled street violence threaten to make endemic its underdevelopment, which for most of its 11m people exists in a way experienced nowhere else in the western hemisphere. This suggests that achieving significant development value from any future Chinese support will be difficult until a durable political and economic climate can be established.
To be fair, both the US and China subscribe to multilateral programmes such as the proposed US$1bn IADB and IMF supported fund to develop projects in the border area with the Dominican Republic, and in the past the US has offered Haiti significant levels of development assistance. However, should Haiti accept China's conditional offer of mutual recognition, the present US administration is more likely to coerce rather than do more developmentally.
Whether Haiti will recognise Beijing is as yet unclear, but if it were to do so it would consolidate China's status as the Caribbean's major development partner leaving only St Kitts, Belize and St Lucia tied unequivocally to Taiwan, and the US and EU trailing in its wake.
Despite this, China needs to be more transparent and developmental in its investment and trade relations with the region.
It should be rolling out programmes of the 'second generation' kind that it is developing with the Dominican Republic. These involve the export of millions of dollars' worth of produce and goods to China, high level business exchanges on investment co-operation, and the encouragement of tourism. It should also be doing more to explore how it might help consolidate regional economic integration through, for example, measures that support the development of a viable inter-island shipping service.
China has time on its side and its economy is growing. Its technological advances, its global 'belt and road' strategy, and its commitment to multilateralism offer the region an alternative development option.
Most of the region wants a positive, close and balanced relationship with China, the US and Europe. The EU and China accept this, but Washington does not. It appears to expect that the starting point is acceptance of the 'Rubio-Monroe doctrine'.
No one should therefore be surprised if the region continues to modify its economic, political and development relationships in ways that afford China greater long-term economic weight and influence.
David Jessop is a consultant to the Caribbean Council and can be contacted at
Previous columns can be found at https://www.caribbean-council.org/research-analysis/
September 20th, 2019