Brexit will continue to divide Britain for many years to come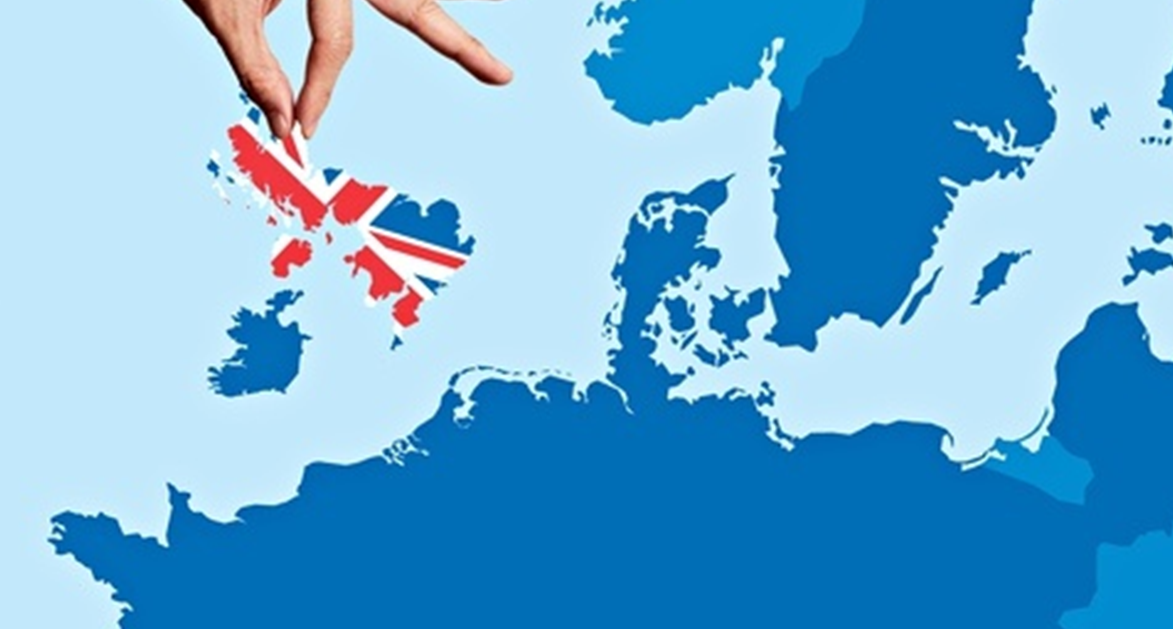 The View from Europe
David Jessop, Dominican Today senior Op-Ed contributor
Britain is to hold a general election on December 12. It is a decision that the country's political class hope will end once and for all the damaging debate and procedural manoeuvres about how, when or whether the UK will leave the European Union
Although after three years and four months of argument and uncertainty the British Parliament finally voted in principal on October 22 for a withdrawal bill, the same parliamentarians then rejected the extraordinarily short three-day timetable the Conservative Government had proposed for scrutiny of the country's most important legislation in decades.
Now in an attempt to end the deadlock, the same UK parliament has agreed to try to resolve the issue through a general election which each of the main political parties hope will result in them being able to deliver or reject Brexit, improve Britain's long-term economic and social prospects, determine the future of its union of four nations, and remake its place in the world.
Despite this the election outcome is uncertain, with the pollsters indicating they are in uncharted territory. This is because they say their models are based largely around a two-party system and are not effective in predicting the outcome of a four or more-way contest in which in which traditional voting patterns have broken down.
What Brexit has created are complex social, economic, demographic and political cross currents trumping the more normal electoral concerns about the pressing domestic economic and social issues that the two main political parties want to make their main political battleground.
To confuse matters further the perceived right-left dichotomy which has all but driven British politics since the early twentieth century has been made largely irrelevant by Brexit, with the Conservative and Labour parties abandoning the centre ground in favour of overlapping populist messaging on issues such as health care, crime, and higher public expenditure.
The result is a country that remains relatively evenly divided over Europe, that will be hard to heal, with a growing distrust of Britain's unreformed political system and political class, and inclined to vote and respond to issues with anger.
It suggests that whichever party, or more likely parties emerge as winner – it is quite possible the UK will have another hung parliament – Britain will have to live for many years with the implications of an election delivered by a first-past-the-post electoral system that cannot easily deal with nuanced outcomes or the emergence of strong nationalist parties.
Even if there is a clear electoral outcome few have understood that the issue of Brexit and more importantly Britain's future relationship with its neighbours in the EU27  and the wider world will dominate British politics for at least another decade.
Originally it was expected that withdrawal negotiations with the EU would be concluded by the end of 2020 with if required a two-year extension, during which time the UK will remain in the EU. However, few people have any comprehension of what the negotiations may entail, the difficulties that may arise, or the likely impact on less obvious matters such as regulation, national security, scientific co-operation and citizens' rights. Rather, the commonly held view is that simply by leaving, the leavers' 'sunlit uplands' of Brexit will have been reached.
In reality, as anyone in the Caribbean who has had even a passing acquaintance with trade negotiations with the EU, US or others know, such complex agreements take five to ten years to complete, involve contentious compromises, see domestic, international business and other lobbies seeking advantage, and require an accomplished and sophisticated cadre of negotiators.
Also not well understood is that the EU27, already weary of the diverting and time consuming nature of Brexit will have to achieve consensus between member states on a negotiating mandate for the European Commission, one of the world's formidable negotiating entities, and then at the end of the process require the full agreement of all twenty seven members states and the European Parliament:  matters that have yet to be explained to the British people.
In recognition of the complexity and the need for continuity, the EC have reappointed as its chief Brexit negotiator, Michel Barnier, who will head a new UK task force with the remit of rebuilding the UK-EU relationship.  Speaking recently to the news agency Reuters, he said that this may take up to four years but also warned that if a new UK parliament fails to ratify the agreed withdrawal deal by January 31 next year or reach by the end of 2020 a final agreement, there could be no further delay and Britain would crash out of the EU.
The deal the EU would require, he said, required "solid guarantees on the level-playing field aspects" and that EU rules and standards are preserved.
"We will keep a close watch and be extremely vigilant on … social rights, environmental protection, state aid and obviously on issues of taxation." "We want zero tariffs, zero quotas and zero dumping, Mr Barnier warned, noting that while the EU27 and Britain wanted a wide-ranging viable relationship, it will however it leaves become a third country,
It therefore takes little imagination to see that even with a general election the UK is headed towards many more years of political and economic turmoil.
In a timely reminder of how for many in the UK the whole Brexit process amounts to nothing short of economic vandalism, the National Institute of Economic and Social Research – Britain's long-established independent and apolitical research institute – published on October 29 an assessment that observed that the elevated levels of Brexit-related uncertainty "are likely to persist into the medium term and continue to sap the dynamism of the economy". It also noted that even a smooth transition to a free trade agreement with the EU "would ultimately lead the UK economy to be about 3.5 per cent smaller than it would have been had the UK remained in the EU".
It is hard therefore not to conclude that Brexit will continue to divide Britain, making it weaker economically, politically divided, more inward looking, its union fragmented and much less rather than more attractive to the Caribbean as a place to do business with.
David Jessop is a consultant to the Caribbean Council and can be contacted at
Previous columns can be found at https://www.caribbean-council.org/research-analysis/
November 1st, 2019