According to Juliana O'Neal, there are too many Haitians living in the nation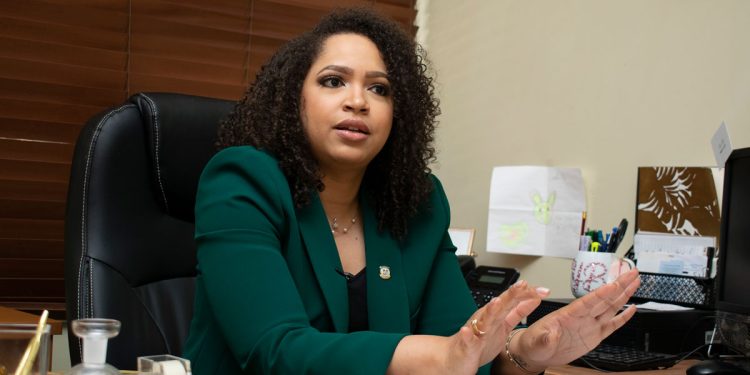 Source: El Dinero
Congresswoman Juliana O'Neal states that the situation in Haiti and the dangers it poses to the Dominican Republic should be recognized as an emergency, and that the Migration Law's implementation needs to receive more attention. She approves of the government's decision to build a wall along the border. O'Neal views the Dominican Republic as a welcoming and open nation to visitors. However, she notes that you have to admit that something is wrong when you visit places where, out of 20 employees, there are six Venezuelans, two Colombians, three Haitians, and a few Dominicans.
She believes that the situation in Haiti should be treated as an emergency because it affects more than what is immediately apparent. She notices a lot of people from that country everywhere she goes, including in the construction, agriculture, and other industries, and this worries her. "The majority of Haitians are not regularized; we must be honest. We do not know. You never know; there are Haitians in this country who commit crimes before returning home. In some cases, they even lack a birth certificate. I realize that this issue needs to be addressed fully, urgently, and with greater seriousness." She claims that there is an overabundance of Haitians in the nation.
A better quality of life can be sought by emigrating, as the legislator is aware of the crisis this nation is currently in. However, this must be done legally. O'Neal asserts, "I understand that perhaps the Haitian issue has not been given the emergency status it deserves," which will be printed in full on Thursday. She believes it is shameful that the army and other security agencies have been unable to stop Haitians from migrating illegally, despite the fact that she supports building the wall.