Top investigative journalist marks show's 18 years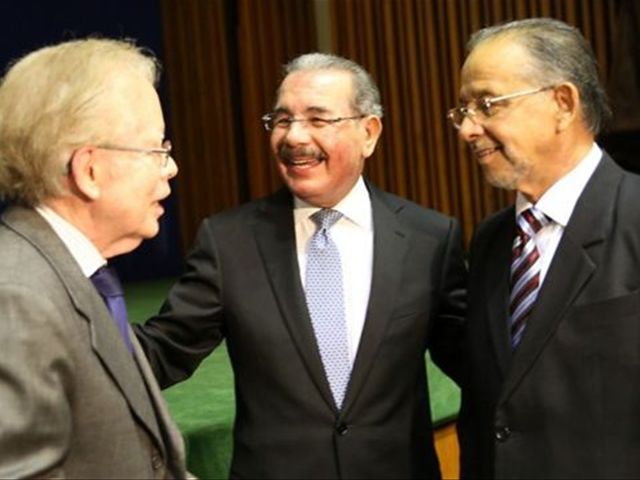 SD. "We conduct our work in an environment of independence and freedom," said El Dia TV progam producer Luis E. (Huchi) Lora Tuesday, in the celebration to mark his show's18 years, attended by president Danilo Medina.
Lora, one of the country's top investigative journalists, writer and composer, said every day he conducts the show convinced that independent journalism should be to society like any pain to the human body: a warning to heal any situation that threatens the nation's health. "If pain didn't exist, humans would die without us realizing it. Without independent journalism, society would be led to its dissolution."
For his part, media mogul José Luis Corripio stressed the accuracy and reliability of Lora's work and of his team through the program on Telesistema, Channel 11.