Cadaver leaves crypt to 'protest' overcrowded cemetery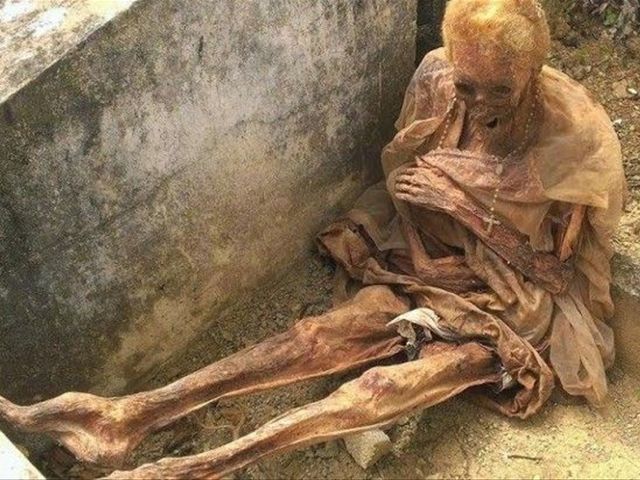 Baitoa, Dominican Republic.- The mummified cadaver of a presumably elderly woman was found out of her crypt by a gravedigger in the cemetery of the town, precisely the site of protests last week to demand a new burial facility, citing overcrowding
The body was found seated and has hair on its head, skin and forefront, and even her garments are in good condition.
The finding has fueled wide speculation among the many visitors to the cemetery, to see the strange discovery in the community 15 kilometers south of Santiago.
Baitoatv.com reports that many people say the fact the body was found in an open crypt is makes her a holy "virgin," while others call for an official investigation into the peculiar sight.
The body also has a rosary placed around its neck, with hands placed on its lap.