US envoy visits CDC to discuss zika and other health threats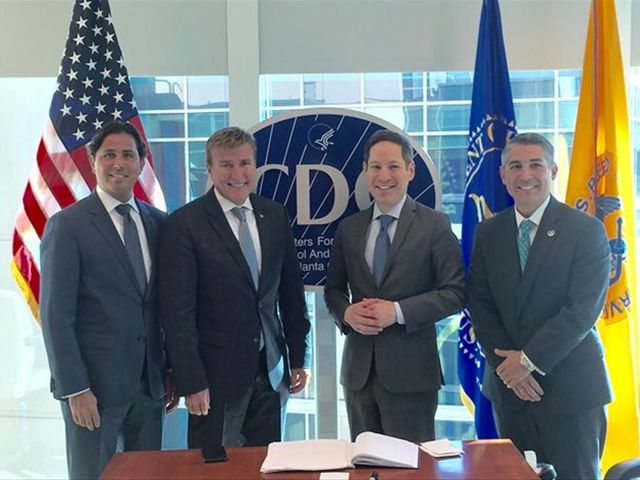 Atlanta.- US ambassador James W. Brewster and Bob Satawake, together with Dr. Nelson Arboleda, the director of the Dominican branch of the US Centers for Disease Control and Prevention (CDC), visited the CDC's headquarters in Atlanta, Georgia.
The delegation met with CDC director general Dr. Thomas R. Frieden, CDC's Center for Global Health principal deputy Dr. Patrick Kachur, and Dr. Shannon Hader, director of the President's Emergency Plan for AIDS Relief (PEPFAR).
During the meeting, which took place on Tuesday, March 29, they talked about the zika virus, HIV/AIDS and Tuberculosis, security and global health, international health regulations, vaccine-preventable diseases and the Global Road Safety.