Pact lets Dominicans study in a leading Florida college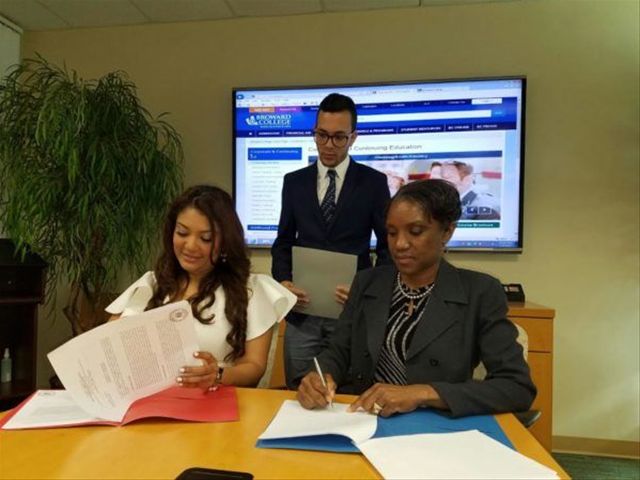 Santo Domingo.- The Ministry of Youth andBroward College on Tuesday signed an agreement, through which young Dominicanswill take short courses at the facility, considered one of Florida's 10 bestcenters for technical studies.
Youth minister Robiamny Balcácer and BrowardCollege Continuing Education Interim director Diane Peart signed the agreement,in a ceremony attended by Ministry officials and Broward College faculty.
The signing of this agreement is part of presidentDanilo Medina's strategy and the Ministry of Youth that seeks to expand thetraining opportunities of young Dominicans in competitive areas, taking intoconsideration the professional activity needed for each region of the country,"Balcacer said.