Environment's kudos for outgoing US envoy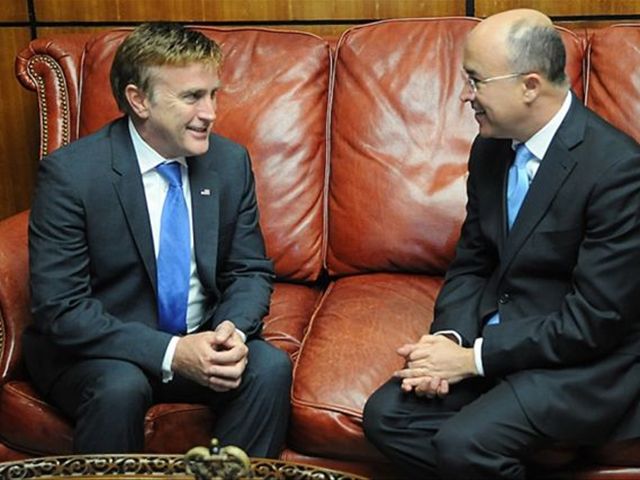 Santo Domingo.- Outgoing US ambassador James W. Brewster on Tuesday defined himself as an environmental advocate, vowing his continued fight to protect the environment and work against the export of charcoal from the Dominican Republic.
He said the country is one of the most at risk to climate change and if aggressive measures aren't taken, the time will come when the lack of water will jeopardize food production.
Environment minister Francisco Dominguez and senior officials recognized Brewster's contributions since eh arrived in the country three years ago.
Dominguez handed a manatee carved in wood to Brewster, who was accompanied by his husband Bob Satawake.