Eric Litman's latest jazz production features funk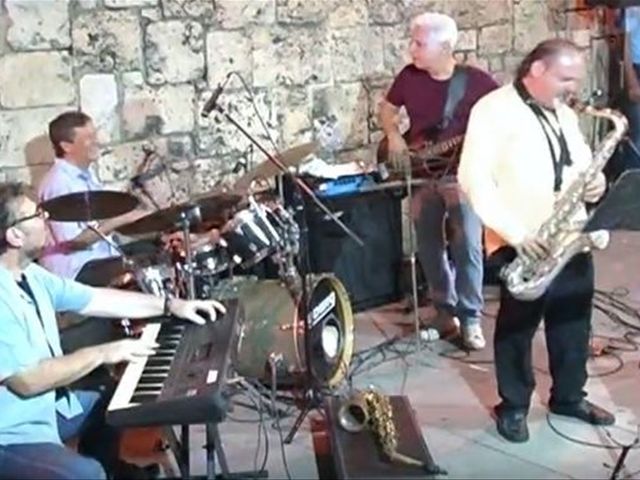 SD. US-born Eric Litman has been playing saxophone since he was seven. He plays alto, tenor, baritone saxophones in a wide variety of styles.
Eric has recorded and performed live with Rickie Lee jones, Billy Preston, B.B. King, Johnny Adams, Willie Nelson, Hermanos Rosario, Sergio Vargas, Paquito Guzman, Frankie Ruiz, The Marsalis Family, Neville Brothers, Dr. John, Al Martino, and has done a variety of corporate, public, and private events, from promotion on Television to Weddings and Bar Mitzvahs.
Eric Actually has seven groups, ranging from himself with recorded background music to his jazz and blues septet which includes the very best musicians and singers. Eric currently resides in Santo Domingo, Dominican Republic, with his two children. His youngest child is eight and has moderate autism.
Since this discovery Eric has been involved with special education children and adults as a music therapist, which Eric was certified in 1989 at UCLA.
Eric is currently, in addition to his busy live concert schedule, working on creating a nonprofit foundation to help children and adults with his own methods of music therapy, which has had such successful proven results, that Eric offers the public a Facebook page called Good Music Makes You Smarter Music Therapy, a free resource page where anyone can go and find appropriate music to help with any human behavioral condition.
There are over 1000 YouTube links as a reference library, and Eric's page is currently in the top 25% most visited Facebook pages in the World!!! To contact Eric, you can send him a private message by Facebook, contact him at [email protected], or call him in the Dominican Republic (809)350-9989 or his US phone (no international charges) at (678)916-1905.