Biggest Dominican hospital, St. Maarten insurer sign ambitious pact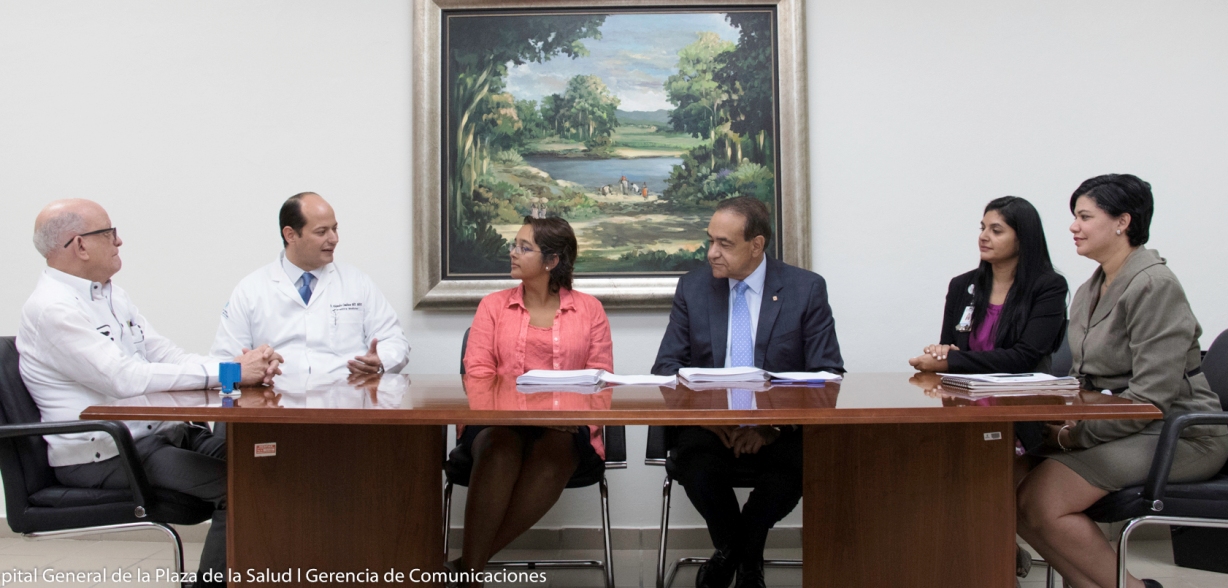 Santo Domingo.-  Hospital General Plaza de la Salud and SZV Social & Health Insurances of the island of St. Maarten signed an agreement for the customers of the referred insurance to receive health services at HGPS through its International Department.
The signing of the agreement was led by Dr. Julio Amado Castaños, President of the Board of HGPS, Mrs. Fresa Fernández, Administrative Director, Dr. Alejandro Cambiaso, Senior Manager of International and Preventive Services and Dr. Lidia Acosta, Manager of the International Department, Mrs. Parveen Boertje-Marhe, Chief Customer Officer of SZV and Mr. Gregory Begina, Customer Experience Officer of SZV; both representing Mr. Glen A. Carty, Director and CEO of SZV, who stated:
"We are pleased by the professionalism and quality medical services provided by HGPS to the customers of SZV. HGPS will continue to be a part of our Medical Referrals Abroad network and the signing of this agreement reflects our strategy to ensure quality medical services for our customers in the region. Our focus is to make the best medical care available to for St. Maarteners close to home and if this is not possible, we work together with partners such as HGPS."
HGPS has become a reference for high-quality and cost-effective medicine throughout the Caribbean region, encouraging health tourism in the Dominican Republic, with the only International Department in the country certified as a center of excellence from the Medical Tourism Association.
The institution that recently celebrates its 20th Anniversary has been characterized by innovation and scientific advances that have allowed the recognition and internationalization of Dominican medicine.