International School of Sosua hosts International Day event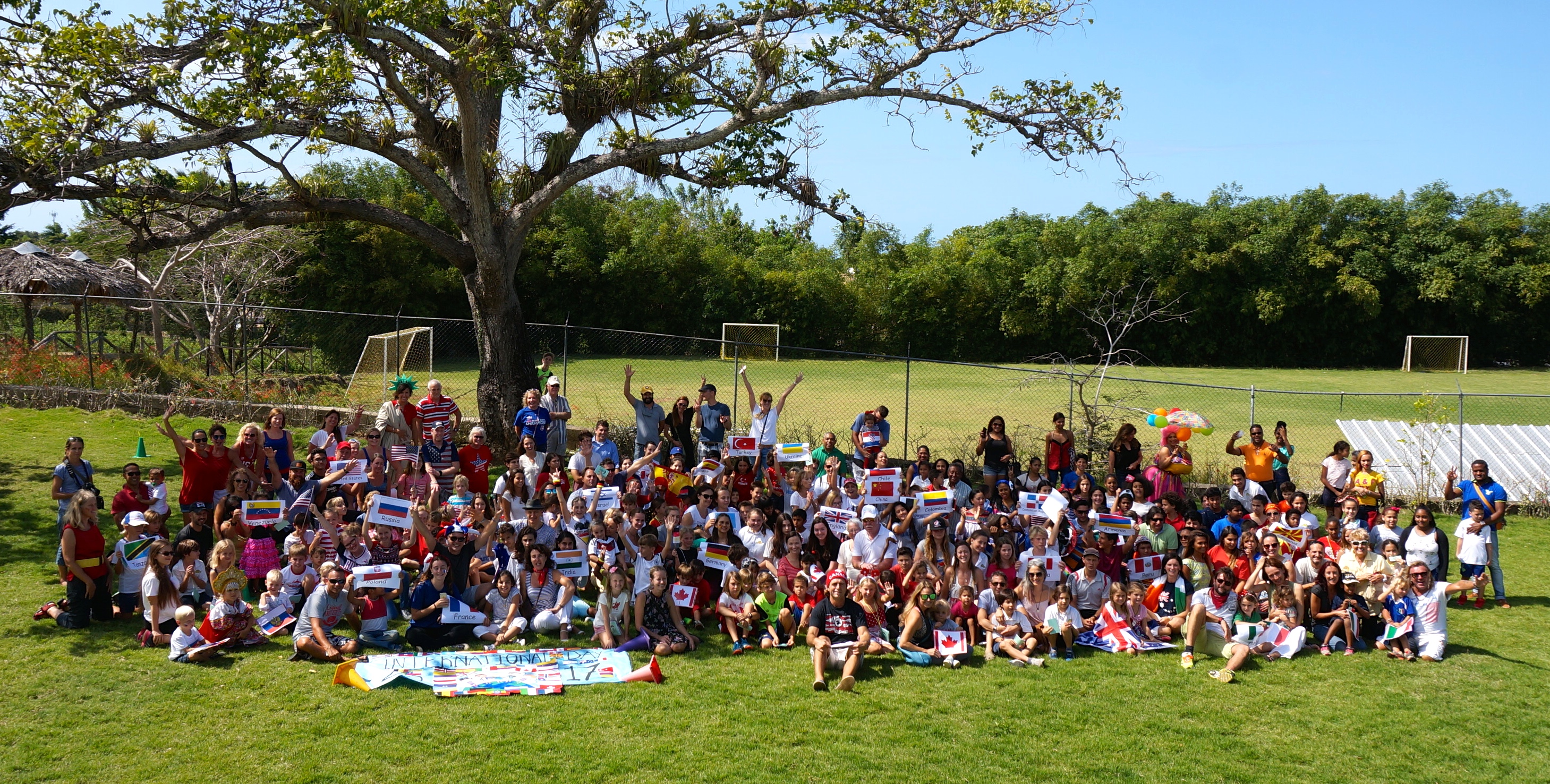 Sosua, Dominican Republic.- Each year the families and students of the International School of Sosua on the North Coast gather to celebrate the many nationalities represented at the school on International Day.
This Spring marked an exceptionally festive event, with families from 28 countries marching in the parade that kicked off the afternoon.  The day is meant to not only recognize the incredible diversity present at the International School, but to celebrate one another's cultures with delicious food, educational exhibits, unique costumes and even a 'World Cup' soccer game.
Families take great pride in representing their home countries with decorative displays on their tables, showcasing their flag, important historic facts and plenty of homemade cuisine for visitors to taste.  ISS families and friends enjoyed baklava from Macedonia, roast pig from the Dominican Republic, Italian tiramisu, French pastries and much more.
This year the talented Bachata band from the DREAM Project Music program performed live music and more than a few guests took to the dance floor between visiting countries.
The ISS Student Council provided children with Passports to take on their tour of the tables and at each country they received a stamp and learned an interesting fact. The entire afternoon was filled with fun and comradery amongst families from all over the world  – a wonderful representation of the diverse community within the Dominican Republic in which we all live.
The International School of Sosua is now enrolling students from Infant to Grade 12 for the 2017-2018 school year.  For more information go to www.issosua.com